BofA economist to assess 'Economy at Midyear'
Emanuella Enenajor to speak at BIA's June 12 luncheon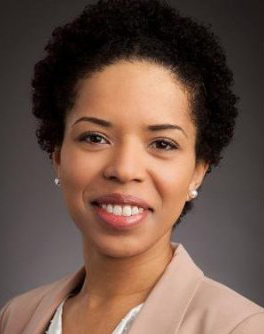 Emanuella Enenajor, senior North America economist for Bank of America Merrill Lynch Global Research, will keynote the Business and Industry Association of New Hampshire's annual economic forecast luncheon, "Economy at Midyear."
The luncheon will be held from 11:30 a.m. to 1:30 p.m., Friday, June 12, at the Radisson Hotel in Manchester.
The event is sponsored by Bank of America Merrill Lynch and media sponsor New Hampshire Business Review.
Enenajor will present her thoughts on the role politics plays in our economy and the role the economy plays in politics, how the global economy impacts U.S. economic activity, what sectors of our economy or regions of our country may be performing better than others, the health of the U.S. manufacturing sector, rumors of higher interest rates, and what sectors of the economy are poised for growth.
As senior North America economist at Bank of America Merrill Lynch Global Research, Enenajor covers U.S. data and economic news for the firm's trading floor and clients, and regularly publishes research on the outlook for the U.S. economy. She is also responsible for the firm's economic and monetary policy forecasts for Canada.
Cost for BIA members, including Capitol Connect members, is $35. Others may register for $49.
To register, visit BIAofNH.com/events or call 603-224-5388, ext. 116.