Bill seeks trans fat ban in N.H.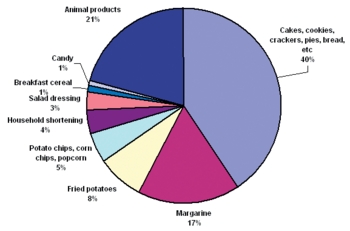 Will New Hampshire follow New York City and several national restaurant chains in banning trans fat from restaurants?
At a Feb. 6 hearing on their bill – House Bill 324 — Reps. Paul McEachern and Jim Splaine, both Portsmouth Democrats, urged the state to do something to educate the public on the role that trans fat is having on obesity, especially among children.
"As a country we are suffering an epidemic of obesity, and this is one of the reasons,'' McEachern told the House Commerce Committee.
Splaine told the panel that banning trans-fat foods served in school cafeterias would mean little hardship on private industry and would help educate schoolchildren. "I urge you to pass this legislation in some form,'' he said.
Their bill banning artificial trans fats not only bans trans fats from restaurants but from retail food stores as well. Statewide bans are proposed this year in at least 13 states, including Massachusetts and Rhode Island.
"Trans fats are toxic," said McEachern. "It's a real dangerous problem for kids. It's insidious, it increases your body's cholesterol and you can't get rid of them [once in the body]."
But Michelline Dufort, president of the New Hampshire Lodging and Restaurant Association, argues that restaurants should make this decision on their own.
"We do feel that the market drives the issue," she said. "A lot of restaurants have taken it off the menu. The government shouldn't interfere."
It is true that many companies in the restaurant industry are moving this way anyway. The Marriott International and Omni hotel chains have announced that they would no longer be using partially hydrogenated oils. McDonald's Corp. announced earlier this month that it had selected a trans-fat free oil for cooking and Burger King said days later that it would began testing its oils.
But McEachern argues much of this happened since New York City passed its ban, which is due to go into effect in July. "We are talking about a few cents," he said. "The health risks are so proven we should do something about it. Diabetes costs an awful lot more than the price of French fries," said McEachern.
There also is the question of whether more than French fries are affected.
The bill bans trans fat in "any food prepared for sale or service on the premises or elsewhere, by any food service establishment or retail food store licensed by the Department of Health and Human Services."
McEachern said he was targeting retail food stores engaging in prepared foods – delis making sandwiches or convenience stores selling homemade brownies — but John Dumais, president of the New Hampshire Retail Grocers Association worried that the language might include grocery stores.
"This is a serious and dangerous bill," said Dumais "Your favorite food may not be available, because a large manufacturer is not going to make a special product just because a small state won't take it."
The state chapter of the American Heart Association supports a ban.
Nancy Pederzini, director of advocacy, said one should be phased in over 18 months, not Jan. 1 as the bill proposes. – BOB SANDERS