Bill could make commercial property energy upgrades easier, less costly
Senate to consider C-PACE measure, allowing longer-term improvement loans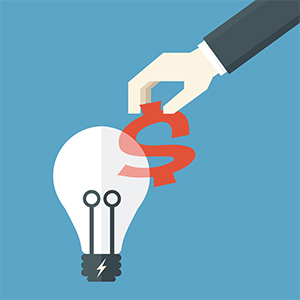 The NH Senate is expected to vote Thursday on a bill that would allow private energy loans for businesses and nonprofits to be attached to the property and not the property owner, which advocates say could attract millions of dollars in financing to the state's clean energy sector.
The Senate is expected to approve House Bill 205, the latest attempt at starting a Commercial Property Assessed Clean Energy (C-PACE) program, which has been on the books for about five years now, but has never gotten off the ground.
With the passage of the law, however, the Jordan Institute – the Concord-based nonprofit pushing the law – says it will be able to hit the ground running, with investors signed up and several cities ready to sign on. That would allow developers to invest in major energy upgrades with no money up-front and with savings that exceed investment from day one through the life of the loan.
The upgrades will likely mostly encompass energy efficiency, but investments in renewables would be included as well.
The theory behind any PACE program seems simple, explains Laura Richardson, executive director of the institute. By attaching the loan to the property rather than the property owners, the terms of the loans can be "significantly greater than they are now."
This is particularly true for commercial loans, since businesses often morph, merge and move, or go out of business, so investors are never sure whether the business will stick around, let alone at a particular address.
Most commercial real estate owners flip their buildings between every five and 10 years, said the institute, so most loans have a term of less than a decade, allowing energy improvements that pay back in that time. Since major energy upgrades sometimes take longer to pay back, the eventual savings could be more significant.