BIA offers legislative 'halftime' luncheon
'Croissants and Crossover' to review session so far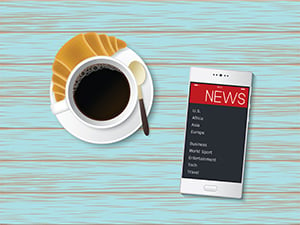 The Business and Industry Association will hold its annual legislative "halftime" show on March 28 in Concord, featuring a panel of New Hampshire political writers and pundits and moderated by Laura Knoy, host of New Hampshire Public Radio's "The Exchange."
The "Croissants and Crossover" legislative luncheon will be held from 11:30 a.m. to 1:30 p.m. Friday, March 28, at the Grappone Conference Center, Concord.
Presented by Devine Millimet, the New Hampshire Association of Insurance Agents and the New Hampshire Hospital Association, the panel will take a look at all things political at the halfway point of the legislative session.
New Hampshire Business Review editor Jeff Feingold, Associated Press political reporter Norma Love and Southern New Hampshire University veteran political observer and author of NHPoliticalCapital.com Dean Spiliotes, will provide the latest political gossip, agendas, controversies, wins and losses from the first half of the legislative session, as well as some early predictions for the fall elections.
Cost is $30 for BIA and Capitol Connect members and $45 for others. To register, visit BIAofNH.com/events or call 603-224-5388 ext. 116.