Best residential, landscape designs to be honored
NH Home Design Awards set for Jan. 12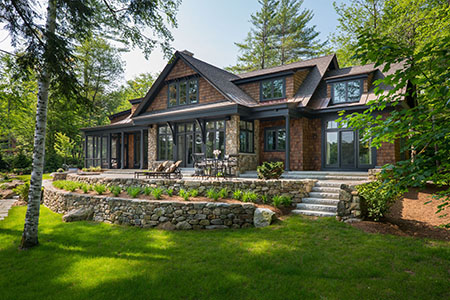 New Hampshire's Home of the Year will be announced at New Hampshire Home magazine's Design Awards on Tuesday, Jan. 12, at the Manchester Country Club in Bedford.
The competition, which was judged by an out-of-state jury, recognizes excellence in home and landscape design in 12 categories, including four new ones this year.
"Our Home of the Year entries are all beautiful projects," said Andi Axman, editor of New Hampshire Home. "And with four new categories of awards, including design for Best Small Home and Best Specialty Room, we now have a wider array of projects to acknowledge. The design awards will be a must-attend event for anyone who's interested in home and landscape design."
All told, awards will be presented in 12 categories, Axman said.
The third annual New Hampshire Home Design Awards will begin at 5:30 p.m. following a cocktail reception. In case of a snowstorm, the event will take place Tuesday, Jan. 19, at the same time and place.
Individual tickets for the awards ceremony are $55 per person, or $45 per person for a table of 10. Tickets may be purchased online at nhhomemagazine.com before Friday, Jan. 8.