Bertram wins Construction Industry Ethics Award
Former longtime Hutter Construction exec to be honored June 21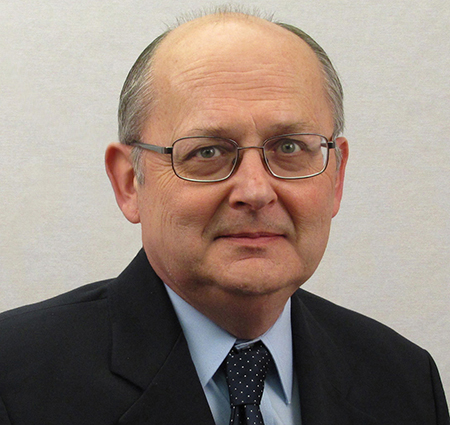 Gary Bertram, retired executive of Hutter Construction in New Ipswich has been named winner of the 22nd annual NH Construction Industry Ethics Award.
The award honors the "individual, business or organization that, through words and deeds, best demonstrates a commitment to upholding the highest ethical standards in construction."
Bertram will receive the award on June 21 at the AGC Safety Awards Dinner at The Derryfield Country Club.
After moving to New Hampshire in 1972, he spent six years doing structural steel detailing and estimating for Seppala and Aho Construction, and in 1978 joined Hutter. He was named vice president in 1985, and continued over the next 30 years served as executive vice president, president and executive vice president before retiring in 2015 after 36 years with the company.
"He is the epitome of honesty, integrity and professional standards," said Bill Norton, president of Norton Asset Management and a columnist for NH Business Review. "In hundreds of meetings, I have never seen him lose his temper or his professionalism. He has a quiet, calm, stick-to-the-issues approach in the construction world, where things tend to escalate much too quickly. He had been a mentor to many and an excellent role model for anyone who has had the opportunity to work with him and see him in action."
According to Bob Iafolla, president of Myriad Management Group, Bertram "has set a level of honesty and truthfulness that is unrivalled in our industry, and his calm demeanor produces cooperation rather than confrontation. I would happily start any project with Gary with a handshake, knowing that any issues that may arise would be dealt with fairly and professionally."
In addition to a plaque, the award carries with it a $1,000 donation to the recipient's charity of choice. Bertram has requested that the donation be split between Teen Challenge New England, which brings life-changing hope to addicts and their families, and the American Heart Association.
The NH Construction Industry Ethics Award was established and is underwritten by David W. Wood, a former nationally recognized writer, publisher and marketing consultant specializing in the construction industry.