Bensonwood's Unity Homes to move to Keene
North Branch begins renovation work at 104,000-square-foot manufacturing plant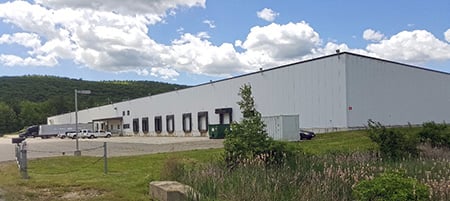 North Branch Construction of Concord recently began turning a 104,000-square-foot Keene manufacturing facility – the former home of medical equipment supplier Smiths Medical – into the new site of Bensonwood Woodworking Company's Unity Homes prefabricated home-building subsidiary.
Unity Homes builds high-performance, low-energy timber frame, hybrid and panelized homes for on-site assembly.
Funding for development of the facility is made possible in part by a $300,000 Community Development Block Grant sub-granted to Monadnock Economic Development Corp., which will lease the property to Unity Homes.
Architect for the project is Catlin + Petrovick Architects, Keene. Construction is expected to be completed by late summer.