Bedford ranked among top places for 'renters raising families'
Listing cites low crime rate, location, high inventory of rental properties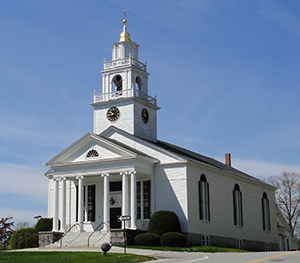 The New Hampshire community of Bedford has been named one of the Top 25 Cities for Renters Raising Families by the website Rent.com.
Bedford, ranked 19th on the list, was called Bedford, "a quintessential New England town that puts heavy emphasis on education and growth."
In addition, Rent.com praised the town because "many of its highly educated residents are employed in areas of tech — it is even home to Dean Kamen, inventor of the Segway!"
The town was also recommended because of its proximity to Manchester, and "there is no shortage of family-friendly activities for the residents of Bedford. Everything from museums to sports arenas and shopping is within reach."
Rent.com compiled the listing by considering a community's crime rate, high school score, percentage of family households and rental inventory, among other factors.
The No. 1 community was Livingston, N.J.