Bank on it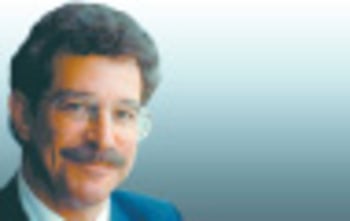 Lupine Inc., a Conway-based manufacturer and distributor of pet products, has been named the first New Hampshire recipient of a loan through the Citizens Job Bank initiative.
The initiative was launched in March by Gov. John Lynch and Citizens Bank New Hampshire. It is a $100 million loan fund designed to attract jobs to New Hampshire and elsewhere in New England by providing low-rate financing and create 2,500 new jobs in the state and New England over the next three years.
Lupine will borrow $500,000 to expand and renovate its manufacturing facility and administrative office, a project that will double its plant size from 12,500 square feet to 25,000 square feet. Under terms of the 3.5 percent interest loan, Lupine has pledged to create a minimum of 13 new full-time jobs over the next three years, although company owner David Jensen predicted that growth will exceed those goals.
Founded in 1991, Lupine's pet leashes and collars are sold through 6,000 retailers nationwide. The company currently employs 68 people, and is known in the region for its family-friendly employment practices.
"Lupine Inc. is a model company whose success contributes to the economic vitality of the Mt. Washington Valley," said Joseph Carelli, senior vice president of commercial lending at Citizens, at the press conference announcing the loan.
The Citizens Job Bank requires borrowers to create a minimum of one full-time job for every $40,000 borrowed at the fixed interest rate of 3.5 percent (currently 2.25 points below prime). The minimum loan size is $240,000 and the maximum is $10 million. Those eligible for the program include public or privately owned businesses in a broad array of industry sectors, including manufacturing and industrial.
For more information, visit NHeconomy.com or contact the New Hampshire Business Resource Center at 271-2591 or Citizens Bank at 888-358-0100.