Balsams' plan could finally go before Coos Planning Board this month
Planners told project is 'full speed ahead'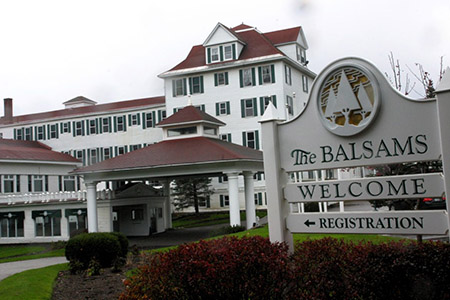 The renovation of The Balsams resort in Dixville is moving ahead, and plans for a new hotel may be submitted to the Coos Planning Board at its July 26 meeting, a company official said.
"We've been very busy since the first of the year furthering plans for Lake Gloriette House, the relocation of Spur Road, the Great Lawn and so on," Ed Brisson, of Dixville Capital LLC, told the planning board at its June 28 meeting. "It is a fairly large permit around the lake area."
Brisson said some of those plans may be ready for the July meeting, but it would be no later than August.
Gloriette House would be a new hotel.
It's been almost a year since developer Les Otten's team has been before the planning board seeking approvals. And Otten is still lining up funding for the $165 million project.
But Otten said recently that he has $25 million in refundable deposits for condominiums at what he says will be a world-class, year-around resort.
Brisson told the planning board the project is "full speed ahead and we are getting closer and closer on a day by day basis and it feels good to be getting some of these detailed plans done."
He said the developers "have our fingers crossed" that some construction can begin later this year.
InDepthNH.org is a nonprofit news website published online by the NH Center for Public Interest Journalism.