Are you asking the right questions about captives?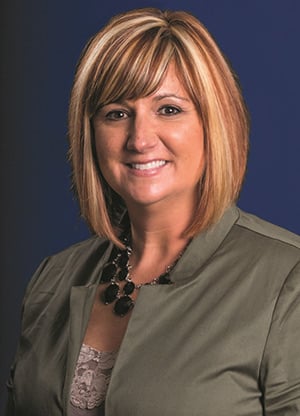 SPECIAL ADVERTISING SECTION
It's not surprising that, as health insurance premium costs continue to escalate, more employers are shifting rapidly toward group health captives. Large companies have been reaping the benefits of captives for years. Now organizations with anywhere from 50 employees to 1,000 or more are also taking advantage of them.
Group health captives give organizations the advantages of self-funding, control, reporting transparency, and mitigated risk. Instead of being an employer with, for example, 100 people, group health captive participants become part of a much bigger pool, lessening their risk.
It's important to note, however, that not all captives are created equal. To make sure you optimize your potential for captive success, there are several factors to consider, including:
Your captive manager: Captive managers are responsible for critical functions of a captive's performance, and there are startling differences among captive services providers that can compromise positive results. You want to dig deep into the history of your potential partner's record of captive success.
Limited options: One benefit of a captive is control. Don't lose that benefit by working with a captive manager who does not allow for broad plan designs or who limits TPA offerings to those TPAs that work for them. Look for flexibility in participation offerings.
Your broker's captive track record: There are lots of firms who are now getting into the captive market space, which is not easily negotiated. Look for a firm that investigated captives and did its homework before they started offering them. You don't want to be paying for your broker's learning curve.
Reporting transparency: One of the great advantages of a captive versus traditional funding is access to information – as long as you are getting that information on an actionable timeline.
Your wellness partner: Wellness is an important element in captive success. As with the captive manager, your wellness partner can make a huge difference. Make sure your wellness partner has a history of proven success.
Realization of savings: You do not want a captive manager who delays payment of recaptured savings on premiums or returns on investment income. When there is a delay of more than six months after the plan year ends, there is something wrong.
These are just a few of the things to consider when assessing your options for group captive participation. There is another one, though, perhaps the most important consideration as you do your homework: you should never have to pay to find out whether a captive makes sense for your organization. Assessing your viability for captive participation is a benefits consultant's job. If you're staring at a charge for assessment, look elsewhere.
Kristan Caceres, a Corporate Benefits Advisor with Clark & Lavey Benefits Solutions, will be a panelist for the September 11th meeting of the Manchester Area Human Resources Association program, during which she and other area benefits consultants will discuss "Structuring Benefits In the 21st Century."