AQYR Technologies wins $100m Air Force deal
Nashua-based firm to provide portable Global Broadcast Service receivers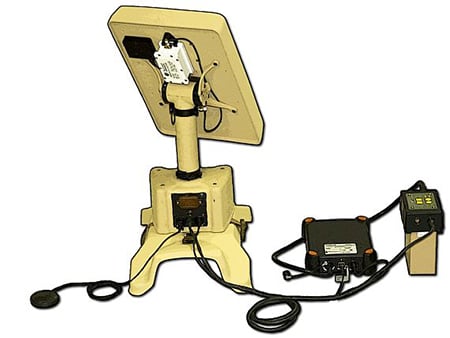 Nashua-based AQYR Technologies has been awarded a $100 million contract by the U.S. Air Force contract to provide Global Broadcast Service rucksack and suitcase portable receivers.
The contract was awarded by the Life Cycle Management Center at Hanscom Air Force Base in Massachusetts.
The Global Broadcast Service is a military system that provides a one-way fast wideband information link to forces garrisoned, deployed, or on the move.
GBS provides high-rate data communications to many users at once to small, low-cost user receive-only terminals.
The GBS consists of transmit sites, broadcast satellite payloads, and receive suites.
The rugged SATCOM receivers can be deployed and operated by one person. The rucksack weighs less than 20 pounds and the suitcase weighs less than 32 pounds. Satellite acquisition time is three minutes due to AQYR's patented auto-acquisition capability, the company said.
The system provides access to video and imagery from unmanned aircraft; weather, terrain, geospatial and mapping information; forward looking infrared (FLIR) imagery; as well as streaming video, Web content, and other large files.
The sole-source award is the result of a Small Business Innovation Research initially granted by the Air Force Research Laboratory.
The company received initial funding of $13.95 million at the time of award.