Annual N.H. energy seminar slated for Dec. 11
BIA event will offer markets update, regulatory overview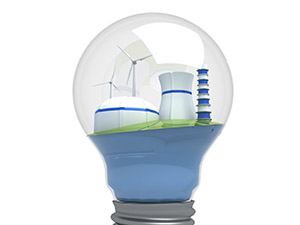 The 2013 New Hampshire Energy Seminar, a half-day conference on energy use, conservation and regulation in the state, will be held Wednesday, Dec. 11, in Manchester.
Presented by the Business and Industry Association of New Hampshire, the seminar is designed for executives, directors, managers, consultants and others who deal with a variety of energy and regulatory issues within their companies. Gov. Maggie Hassan has been invited as the keynote speaker.
Other speakers at the conference will include Amy Ignatius, chair, New Hampshire Public Utilities Commission; Andrew Gillespie, principal analyst, ISO New England; Bill Quinlan, president and chief operating officer, Public Service of New Hampshire; and Chip Yost, assistant vice president of energy resources, National Association of Manufacturers.
Session topics will include:
• Regional markets update
• PSNH customer migration
• Federal regulatory overview
• Regional natural gas supply
Cost to attend is $60 for BIA and Capitol Connect members and $75 for non-members. Register online at BIAofNH.com under the Events Calendar or call 603-224-5388, ext. 116, for more information.
The New Hampshire Energy Seminar will run from 8 a.m. to 1 p.m. Dec. 11 the Center of New Hampshire, Manchester.
The 2013 New Hampshire Energy Seminar is sponsored by Liberty Utilities (lunch), Unitil (breakfast), ENH Power, Gallagher Callahan and Gartrell, GZA GeoEnvironmental Inc., McLane Graf Raulerson and Middleton, New Hampshire Electric Cooperative Inc., Orr and Reno, OsComp/Global, TransCanada Hydro Northeast Inc., Usource Inc., GDS Associates and NH Advantage LLC. Media sponsor is New Hampshire Business Review.