Annual aerospace and defense networking event to take place May 17
Defense market analyst Tate Nurkin will deliver keynote address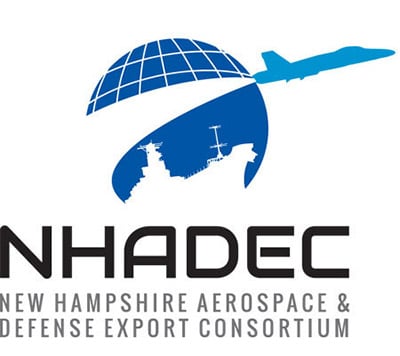 Aerospace and defense companies from New England and beyond will gather Thursday, May 17 for the New Hampshire Aerospace and Defense Export Consortium's annual networking event.
NHADEC is a unique state-led, industry-focused consortium that has signed cooperative agreements with AeroMontreal and the Farnborough Aerospace Consortium.
This year's event, which will take place from 5:30 p.m. to 8 p.m. at the Manchester Country Club in Bedford, will also include a business-to-business matchmaking session for interested attendees.
The evening will open with remarks including a keynote address by global defense market analyst Tate Nurkin, founder of OTH Intelligence Group and senior associate with Jane's by IHS Markit.
Nurkin is a frequent commentator on China's military modernization and Western Pacific and Middle East security and defense dynamics, regional procurements and military capabilities.
In February 2018, he gave testimony to the U.S. – China Economic and Security Review Commission on China's military reforms and modernization and implications for the United States. In February, he also served as a panel moderator on the future of unmanned systems at the UMEX/SIMTEX (Unmanned Systems Exhibition/Simulation and Training) conference in Abu Dhabi.
Following Nurkin's address, attendees will have a chance to network and attend advanced scheduled meetings, made available through a B2B scheduling portal link that will be sent to registrants after registration and close on May 14.
The event costs $60 for NHADEC members and $80 for non-members.