'An opportunity to do the right thing'
John Broderick explains his goals as administrator of YDC child abuse fund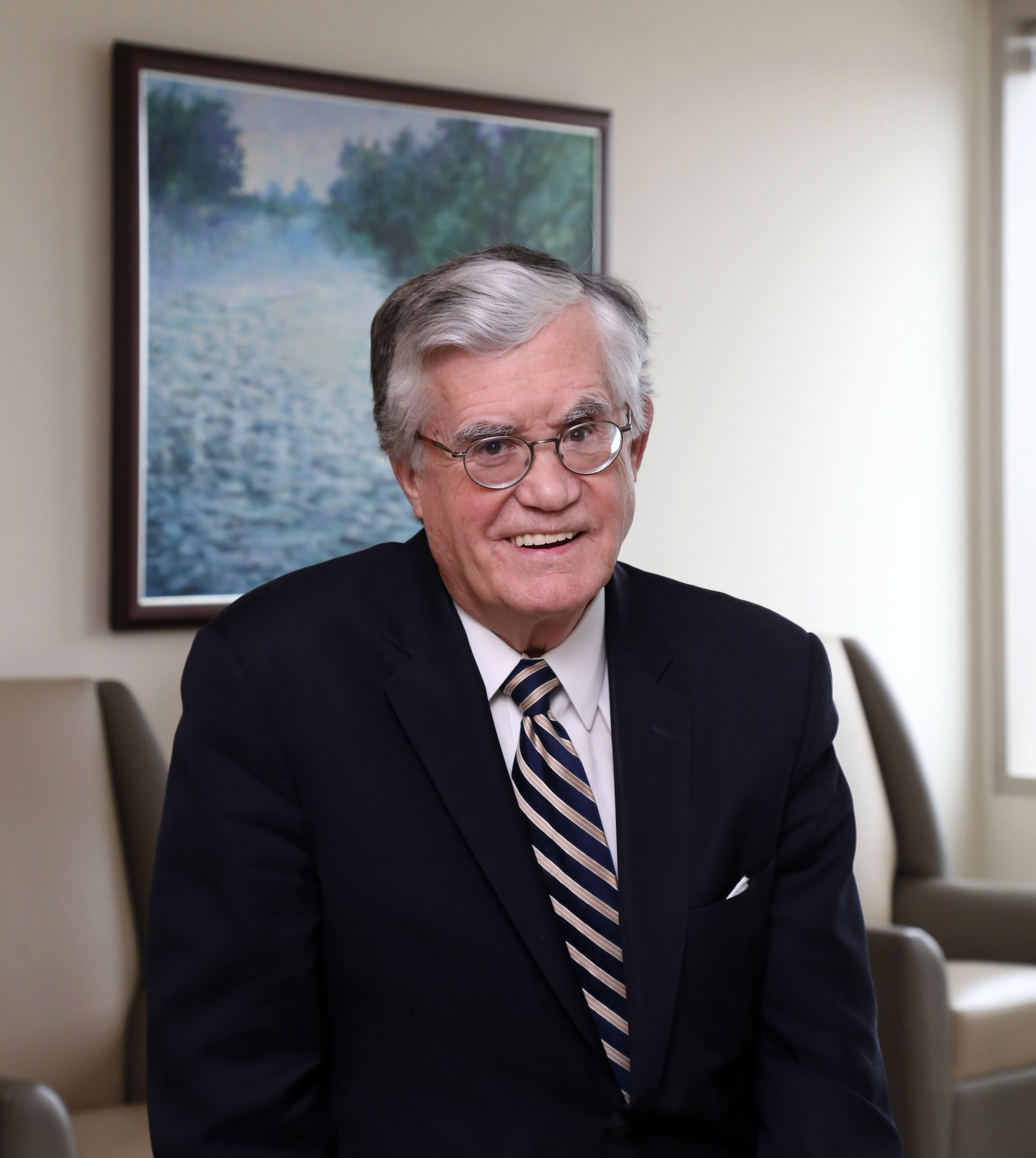 Former New Hampshire Supreme Court Chief Justice John T. Broderick Jr. wasn't looking for another chance at public service, but one found him.
In November, Broderick was appointed as a neutral, independent administrator of the $100 million YDC Settlement Fund created by the state legislature last year. The context is historical: a sprawling and unprecedented sexual and physical abuse scandal going back more than five decades — and the state is the defendant in hundreds of potential lawsuits. It's the largest such scandal in state history and one of the largest in American history.
"I did not seek this job opportunity. It found me," said Broderick, who served on the Supreme Court from 1995 to 2010 and later was dean of the University of New Hampshire Law School. He has also been a tireless advocate and spokesman for mental health awareness.
"This is a unique public service and I thought it was an opportunity to do the right thing for a lot who had been done wrong," he said. "If I thought there was something wrong with this settlement process, I wouldn't attach my name to it."
'Biggest' scandal in NH's history
There are as many as 1,100 claimants represented mostly by three law firms in the state who allege sexual and physical abuse caused by state employees at the Youth Development Center (now named Sununu Youth Services Center), the State Industrial School, the Philbrook School, the Tobey Special Education School, the Youth Services Center, and any other facility that housed adjudicated delinquent or pre-adjudication detained youth.
"One of our challenges is not to overbill or undersell what we can do," Broderick said.
According to the YDC Claims website, "the state's express statutory purpose in establishing the fund and the administrative process is to create a trauma-informed, victim-centered alternative to litigation for the efficient and fair administration of claims." Victims of sexual abuse may receive up to $1,500,000. Victims of physical abuse may receive up to $150,000.
Claimants who enter the settlement process can either reach a settlement with the state or opt for arbitration with Broderick, who would then decide on a precise settlement that both sides must agree to. Broderick said claimants who are involved in litigation only give up their right to sue the state if and until they either reach a settlement or if they opt for arbitration.
The settlement fund is not without its critics and, so far, an overwhelming majority of the claimants are pursuing legal action through the state court system. But that could change within the two-year window to file claims (ending Dec. 31, 2024).
In mid-February, the first settlement was reached. Attorney Anthony Carr of the law firm Shaheen & Gordon represented the client who settled and said the firms plans to shift its strategy and guide the firm's approximately 40 clients into the YDC settlement process.
"We were once focused on litigation but believe this (settlement process) is in the best interests of our clients," Carr said. His firm recently filed to dismiss four cases in litigation. "We are laser focused and inclined to be the tip of the spear" in getting settlements for his clients in a quicker and more efficient avenue than litigation which, in all likelihood, will be tied up in the court system for years.
According to Carr, victims going through the settlement fund process do not have to get deposed or have their traumatic experiences subject to public scrutiny. At most, they may have to participate in an informational interview that will not be adversarial.
Carr had initial concerns about the settlement process, especially about the cap on damages, but he said the process does offer what he believes is a victim-friendly and trauma-informed framework.
"We feel very fortunate that Judge Broderick is the administrator," Carr said about the process. "We have been working collaboratively with the state and believe they are doing their best."
Settlement criticisms
The state Department of Justice said in a written statement about the first settlement that "on behalf of the State of New Hampshire, we acknowledge the abuse suffered by this claimant, and hope this settlement will bring them a measure of justice and some sense of closure."
Attorney David Vicinanzo of the law firm Nixon Peabody believes the settlement process will not work for the more than 1,000 clients his firm represents along with Attorney Rus Rilee of Rilee & Associates in Bedford.
"The whole process continues to be unfriendly to those who were victimized as children. It was fixed in advance in favor of the state," said Vicinanzo, a former federal prosecutor and first Assistant U.S. Attorney in New Hampshire.
"This is the biggest child abuse scandal in the history of New Hampshire and the state is the perpetrator."
Among many criticisms, he said the state continues to dodge accountability by not explaining or apologizing about what went so wrong for decades — and it's an insult to victims who are speaking out after being ignored for years.
As an example of the indifference, he said lawmakers and state officials did not seek input from the victims or their legal representatives in the creation of the settlement fund — despite multiple attempts to offer their insight.
One of Vicinanzo's main critiques is that the state forces plaintiffs to surrender legal options against the state if they choose arbitration with Broderick. "We could clear (all the cases) up in months if they changed this. It's unfair and adds to their secondary trauma just to find what the settlement may be," he said. "Judge Broderick is a good man, and we trust him, but we believe his hands are tied."
Nixon Peabody is fighting the state in Superior Court over the quality of discovery products as some of the lawsuits for their clients move closer to trial, possibly in early 2024.
At the same time, criminal trials will begin this summer for at least 11 former workers at the YDC or affiliated facilities who face hundreds of charges.
Broderick and his small staff are contacting every poten tial claimant including those who are incarcerated to inform them how the process works. The YDC Claims website is expected to include free assistance resources for potential claimants.
Broderick declined for this story to say how many claimants have filed paperwork since the opening of the process on January 1. Every quarter he will file an activity report to the Legislature with the first due on March 31 and potentially released to the public by mid-April.
He understands there are critics who emphasize the limitations and fairness of the settlement process but believes the process is efficient and designed to be victim friendly and trauma informed. "Will there be disagreements? Yes, there will," Broderick explained. "But whether the funding is adequate or not is not up to me. I believe the process is extraordinarily fair and confidential."