Amherst-Milford officials to businesses: talk to us
Souhegan Valley chamber spearheads business retention and expansion program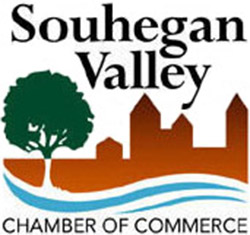 The Souhegan Valley Chamber of Commerce, along with the town officials in Amherst and Milford, have launched a program aimed at keeping and supporting businesses in the area.
Called the Amherst and Milford Business Retention and Expansion Program, the effort officially begins this week, with trained volunteers meeting with local businesses to identify their needs and concerns, ask their opinions about local and state government and determine how the local business climate can be improved.
The volunteers are local residents, business owners and town officials from both towns.
"The visits we are doing with local firms have four purposes," said project coordinator Donald Sienkiewicz, an attorney with Estate Preservation and Law Office in Milford. "First, we want to show our local businesses that we really appreciate the contributions they are making to our local community. Second, we want to see if they have any local concerns, and, if so, if there are any ways we can help. Third, we will be offering to help our local firms take better advantage of local, state and federal business programs. Finally, we want the businesses to help us set priorities on future directions of local economic development efforts."
Trent Blalock, chair of the Souhegan Valley Chamber of Commerce board, said the approach is a regional one for a reason.
"As a region comprised of small towns, it is difficult for each town to compete on its own with our larger neighbors in attracting new businesses, especially those that provide jobs. It makes sense for the towns to join forces and resources to both retain our larger employers and attract new businesses – it would benefit us all in the Souhegan Valley," says Blalock.
University of New Hampshire Cooperative Extension helped establish the program as part of its overall effort of assisting communities in developing similar business and retention programs in the Granite State. The Cooperative Extension has been working with Business Retention and Expansion International, a North Dakota-based organization that was established in 1994 to encourage communities to work with their existing businesses.
Blalock said volunteers in the Amherst-Milford program will be contacting local businesses to set up interviews.
Business owners interested in participating as visitation interviewers or in being surveyed can contact Tracy Hutchins, executive director of the chamber, at 673-4360 or at tracy@souhegan.net.