Amherst development director going to Nashua
She's accepted a position with the city of Nashua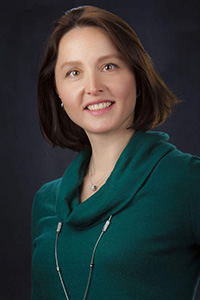 Sarah Marchant, the town of Amherst's community development director, has been named to the same job for the city of Nashua.
She is expected to take over the new position on May 20.
Nashua's Community Development Division includes the departments of building safety, planning, code enforcement, urban programs and transportation.
At the division, she would succeed longtime development director Kathy Hersh, who retired last summer.
Marchant previously worked as Milford's town planner. In that job, she helped establish the town's GIS system, which allows anyone with a computer to access property and assessing information, including aerial views, zoning and links to property maps.
She took over as Amherst's community development director and zoning administrator in 2012.
Marchant has served on the executive board of the New Hampshire Planners Association since 2007, and as president of the board for more than three years.