Allstate puts out 'help wanted' sign in NH
Insurer seeks to fill 20 positions in the Granite State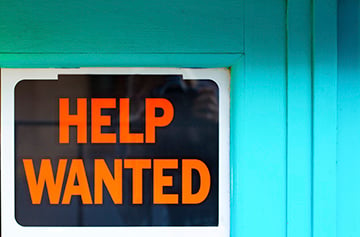 Allstate Insurance Company says it is launching a recruiting campaign to expand in New Hampshire.
According to the firm, it plans to appoint 20 new insurance agents and personal financial representatives in the Granite State over the next year.
"New Hampshire's strong economy is fueling this expansion plan, said Ed Norcia, Allstate's Northeast Region Strategic Deployment Leader. "We target cities and areas that are growing and have an increased need to protect what matters most to the people in those communities as a part of Allstate's broader strategy to expand in New Hampshire."
Of the 20 positions, five appointments will be agency owners and 15 will be licensed sales staff spread across the state.
Norcia said the company is "aggressively targeting qualified professionals," adding that "a property and casualty insurance background is not required … They do need a strong entrepreneurial drive and passion to help others in their community."
He added that Allstate also is seeking agency owners who are mid-career, mid-level managers who want to own and operate their own business.