All Care Medical cares for patients like they're family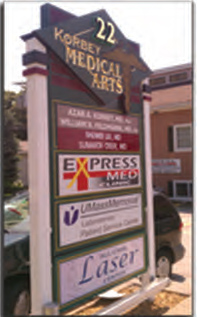 All Care Medical was founded in 1984 by Dr. Azar A. Korbey, a board certified family practitioner. All Care Medical offers a wide variety of medical services for the entire family. Our services are all carried out in a confidential, courteous, and friendly manner, in a wonderfully comfortable atmosphere. All Care Medical cares for its patients as though they were family.
The All Care Medical group includes two family practitioners, two pediatricians, an internist, a family nurse practitioner and two family physician assistants, all of whom are board certified. We also have a licensed and registered dietician on staff to provide nutritional and weight loss counseling.
For the convenience of our patients, All Care Medical houses a full laboratory, medication dispensary and an Express Med Extended Hours Clinic. This provides patients a true state-of-the-art, full service, medical facility, in the heart of Salem, New Hampshire – directly across from the recently renovated Robert Frost School. All services are handicapped accessible.
State-of-the-art technology is utilized by All Care Medical, to ensure a positive experience for patients, at every level. Investing in key technology, All Care Medical offers online (secure) access to health information (including lab results). They are also happy to offer patients timely and convenient appointment reminders (email and/or text messaging), helping to keep them organized!
This business profile is part of a special advertising section.