Albany International cautions on impact of 737 Max grounding
Pause in production tempers New Hampshire company's 2020 Outlook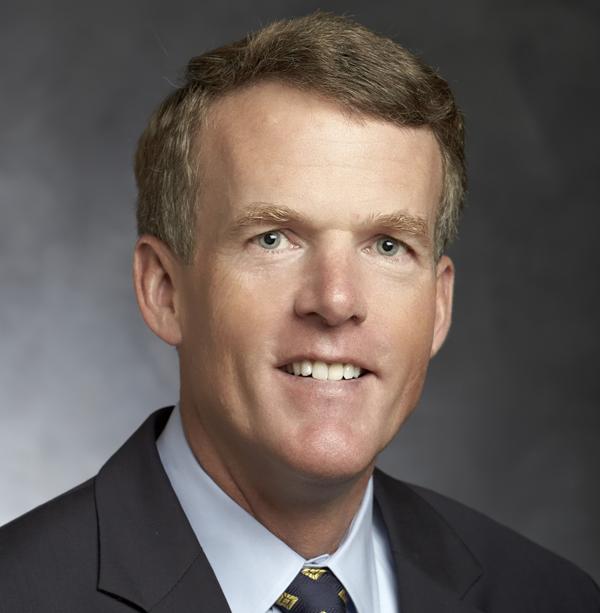 Despite what he called "strong results" in 2019, continued delays in production of Boeing's beleaguered 737 Max plane threaten to put a damper on Rochester-based Albany International's performance in 2020, the company's new CEO says.
For the fourth that ended on Dec. 31, 2019, the company says it earned $29.1 million, or 90 cents per share, compared to $17.6 million, or 55 cents per share a year earlier. Net sales for the quarter grew 2.4% to $257.7 million from $251.6 million, driven by sales growth of 6.1% in Engineered Composites and stable sales in the Machine Clothing segment.
For the year, net sales were $1.054 billion, an increase of 7.3% compared to the prior year's $982.5 million. Gross profit was $397.7 million, up from $349.7 million for the same period of 2018 – an increase of 13.7%.
The company, said CEO Bill Higgins in an earnings call last week, finished 2019 "with another quarter of strong results thanks to excellent performance and execution in both business segments."
He said the 737 Max – for which the company provides components for the plane's LEAP-1B engine, manufactured by Safran Aerospace Composites – "is a very important program for Albany" and that, "while we're heartened by the public reports of Boeing's progress toward safely returning the 737 Max platform into service, there continues to be a significant lack of clarity into the return to service time line and the subsequent production ramp for the aircraft."
But he said continued delays in production of the grounded 737 Max "slows our growth in Engineered Composites."
In January, the company confirmed that it laid off 36 employees at its Rochester facility.
He added that "the magnitude of the impact" of the 737 Max grounding "will be too large for us to overcome. As a result, the company has adjusted its outlook for 2020, he said, projecting total sales of between $970 million and $1.01 billion and earnings of between $210 million and $235 million.
He said the new outlook "reflects a realistic approach with respect to demand for the LEAP-1B components in 2020."
Another potential difficulty for Albany is the spreading coronavirus in China, where the company has two manufacturing plants.
"Both of our facilities have been significantly impacted by the ongoing situation, he said, "so we're seeing a real-time impact of the situation on our Machine Clothing segment's performance. He cautioned that "it's too early" to determine what "the full potential impact on the company's 2020 results" will be.
Despite the 737 Max and coronavirus headwinds, Higgins said, "the long-term opportunity" for the company "is exciting." He pointed to plans to continue investing in new technology and expand use of 3D woven technology in new applications.