Albany International anticipates $16 million loss
Second-quarter loss is driven by profitability revisions regarding two legacy commercial aerospace contracts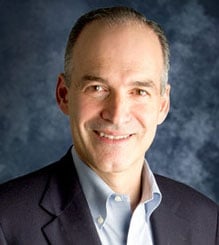 Ahead of releasing its second-quarter 2017 financial results on Aug. 1, Albany International Corp. announced it expects to record a second-quarter pre-tax charge of approximately $16 million associated with revisions in the estimated profitability of two long-term contracts in the Albany Engineered Composites segment, which operates out of Rochester, NH.
One contract obligates Albany to manufacture composite components for the Rolls-Royce BR 725 engine, which powers Gulfstream's G-650 business jet, for the life of the BR 725 program. The company previously recorded a charge of $14 million in the second quarter of 2015 for the program, including $11 million for the write-off of development costs for nonrecurring engineering and tooling, and $3 million for anticipated future losses. During the second quarter of 2017, Albany determined that an additional charge of approximately $10 million should be recorded as provision for anticipated losses through the end of the program.
The other contract, through Albany's subsidiary Albany Aerospace Composites, regards manufacturing composite struts for the Airbus A380 — Albany is obligated to manufacture composite wing box struts through 2020 and floor beam struts through 2023. During the second quarter of 2017, Albany determined a charge of approximately $6 million should be recorded as a provision for anticipated losses through contract completion. The revision is driven by a decrease in the estimated demand for these components during the contract term, as well as by program inefficiencies, according to a press release from the company.
"While the recording of these projected future losses will obviously have a material impact on Q2 results, our outlook for AEC – both in 2017 and beyond – remains unchanged," said CEO Joseph Morone in a press release. "Unlike [Albany Engineered Composite's] key growth and legacy programs, these two programs are exposed to the weakest segments in the commercial aerospace market – business jets and super wide-bodies. We do not consider either program to be strategic or material to AEC's growth prospects. Their combined revenue in Q1 2017 was $1.1 million. We are meeting customer expectations in both programs, but because of very challenging legacy contracts, we lost money on both in Q1 2017 and had been expecting both programs to continue to lose money for several more years before turning profitable."
Morone said he still expects the company to perform 25 to 35 percent in revenue growth for the year, with an estimate of $450 million to $500 million revenue potential by 2020.