Admix finds the perfect blend of customer, employee focus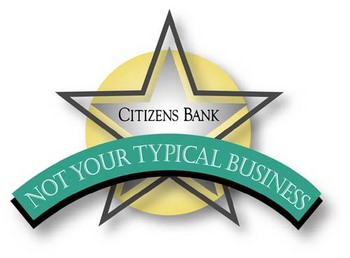 Every business has its own set of challenges, but Admix – short for "Advanced Mixing Technologies "— sets a standard for solving some unique problems.
The company's sanitary mixing devices handle fish eyes, floating powders, unmixed agglomerates, inconsistent product quality, unstable emulsions, clogging filters and strainers, severe dusting and aeration and messy feeding of ingredients, to name just a few.
But while this sounds like an esoteric mission for a scientific device company, Admix is very much in the mix of thousands of everyday consumer products, including processed foods, cosmetics and pharmaceuticals manufactured by Fortune 500 companies as familiar as General Foods, Campbell Soup Company, Kellogg's, Kraft Foods, Coca-Cola and Pepsi.
"The concept is as simple as your home blender," says Lou Beaudette, Admix president. But that's where the similarity ends.
Admix's products help companies make pills and cough syrups go down easier and for processed foods to have better taste and comfortable consistency. In other words, precise, highly calibrated mixing "is the major difference between making a good cheese spread and a superior (one)," says Beaudette. Admix manufactures and distributes the most advanced dispersers, mixers and emulsifiers in the industry, in systems that range in capacity from five to several thousand gallons.
Founded in 1989, the Manchester-based firm has reached $7 million in revenues and has shown steady growth each year.
Admix has 27 employees and designs, manufactures and assembles its own products at its Abby Road location (the company also has regional sales offices in Baltimore and Detroit). Admix focuses mostly on the North American market.
The sanitary mixing market is a healthy, growing one, given to sometimes dramatic changes based on changing consumer tastes — the recent low-carb diet craze has sent food companies scrambling to keep up with new demands, for example.
Beaudette says more than half the company's work force is dedicated to research and development. Its innovative designs include a 10-model (and growing) product line that mixes fluids in pipelines, stirs components and turns powders into liquids.
As he offers a tour of the 13,500-square-foot facility, Beaudette shows off one of Admix's major customer- friendly assets — a 2,000-square-foot testing laboratory fully equipped to test formulas — from two liters to 200 gallons.
"It's been a proving ground for a lot of our customers, and it shows that we want to be a true technology partner with them," says Beaudette of the precise and confidential conditions that Admix offers.
In effect, the lab gives customers a "test drive" option that they use frequently to calculate new ingredients with emerging Admix technologies.
"We don't want a one-shot relationship, and we strive for our customers to have a positive experience at every connection with us," says Beaudette.
He estimates that 75 percent of Admix's customers are long-term — a retention rate bolstered by a fullfield service group on 24-hour call and smaller but telling practices such as live operators answering the phone.
One of those long-term customers is nearby Stonyfield Farm of Londonderry, an Admix partner since 1989.
The company's mixing needs are simple but crucial to the quality of its yogurts— turning powders into a milk base. Skip Godbout, Stonyfield's director of quality assurance, says, "we've had many special problems over the years, and they (Admix) have solved every one of them. The speed with which they respond to our inquiries and needs is fantastic." Admix's customer focus is practiced internally as well — in fact, the two go hand-in-hand as seen in the company's motto: "Employee Owned … Customer Focused."
Beaudette says the company's employee stock ownership plan has increased the sense of pride and family at Admix.
Beginning in 2000, Beaudette began transferring 30 percent of Admix shares to employees at no cost to the workers, because, he says, "they make it happen."
But even Beaudette, who believed the program would prove beneficial for the company's future, has been astounded by the response. "We are much more committed to even better customer service, and it proves what it means when everyone has a stake, a piece in the outcome and can share in the success" of the company.
Admix's culture also is strengthened by two annual company outings and what Beaudette calls "stress buster" events each quarter, including day trips to Boston and hikes in the mountains.
That culture has spread its influence into the community as well. Admix employees have taken a dedicated, personal involvement in community nonprofit programs, including New Hampshire Special Olympics, Cigna HealthCare charity runs and the annual Penguin Plunge in Hampton, and they make contributions to numerous charities, including the American Cancer Society and the March of Dimes. Employees also conduct internal food drives to aid local food shelters.
As Lou Natsis, an assistant vice president at Citizens Bank in Manchester, who nominated Admix for the Not Your Typical Business Award points out, the company "is large enough to prove itself as an innovative leader and small enough to be a close-knit family that takes a great deal of pride in their customer service, product development and everyone has a stake in the company's success." In fact, one of Beaudette's primary goals for the company is to ensure that "every employee and every one of our customers enjoys the work as much as I do."
The Citizens Bank Not Your Typical Business Award is presented in partnership with New Hampshire Business Review. Businesses are selected each month based on the company's commitment to community, colleagues and customers.