ABC NH/VT honors construction excellence
11 firms take home 15 awards in annual competition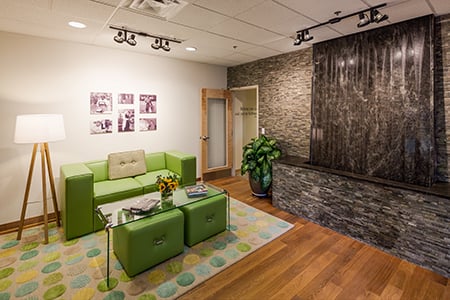 Milford-based Turnstone Corp. took home three honors in the recent Associated Builders and Contractors NH/VT Excellence in Construction Awards competition.
Turnstone received two Excellence awards. It was honored in the Design/Build category for its work on the "extreme makeover" of Opportunity Networks in Amherst, which assists adults who live with acquired and developmental disabilities. The firm performed the "build to rough" portion of the project, which was then completed by the volunteers through the Building on Hope committee. Warrenstreet Architects of Concord designed the project.
Turnstone also was honored in the Commercial-Under $2 Million for its work on Pennichuck Water Works' snow pumping station renovation. Designer was the H.L. Turner Group. Turnstone also received the special Chairman's Award for its work on the Opportunity Networks/Building on Hope project. The company was cited for its "creative approach and dedicated effort."
Also winning multiple awards were Hooksett-based ProCon. the firm won an Excellence award in the Design/Build category for the Brightview Senior Living facility in Arlington, Mass. ProCon also was the designer of the project.
ProCon also won a Design/Build Merit Award for its work on the expansion of its own architecture and engineering office in Hooksett.
Also winning two awards was North Branch Construction. The Concord-based firm won an Excellence Award in the Institution/Public $2 Million-$5 Million category for an addition and historic to the First Congregational Church in Wolfeboro. Designer was Guillot-Vivian-Viehmann.
A Design/Build Merit Award went to North Branch for its renovation work at the University of New Hampshire's McConnell Hall. Designers were North Branch and JSA.
Other winners were:
• Commercial-Over $10 Million, Merit Award: Cobb Hill Construction Inc., Havenwood Heritage-Heights North End Redevelopment Project. Designer: Lavallee Brensinger.
• Institutional/Public-Under $2 Million, Merit Award: EnviroVantage, The Gables Dormitories-Buildings A, B & C. Designer: J.M. Coull.
• Industrial/Heavy, Excellence Award: Methuen Construction, Combined Sewer Overflow Screening and Disinfection Facility. Designer: Hazen and Sawyer.
• Institutional/Public-$5 Million-$10 Million, Merit Award, Eckman Construction Company, The Living Learning Commons at St. Anselm College. Designer: Lavallee Brensinger.
• Mechanical, Excellence Award: Hampshire Fire Protection Co., Rectrix Aviation Aerodome Centers. Designer: UDA Architects.
• Mechanical, Merit Award: MSI Mechanical Systems Inc., Tuscan Kitchen. Design Day
• Electrical, Excellence Award: Martineau Electric Inc., High Liner Foods corporate office. Designer: Packard Designs.
• Electrical, Merit Award: Interstate Electrical Services Corp., Smuttynose Brewery. Designer: McHenry Architecture.