A sellers' market continues for foreseeable future
NH real estate market trends toward cooling home prices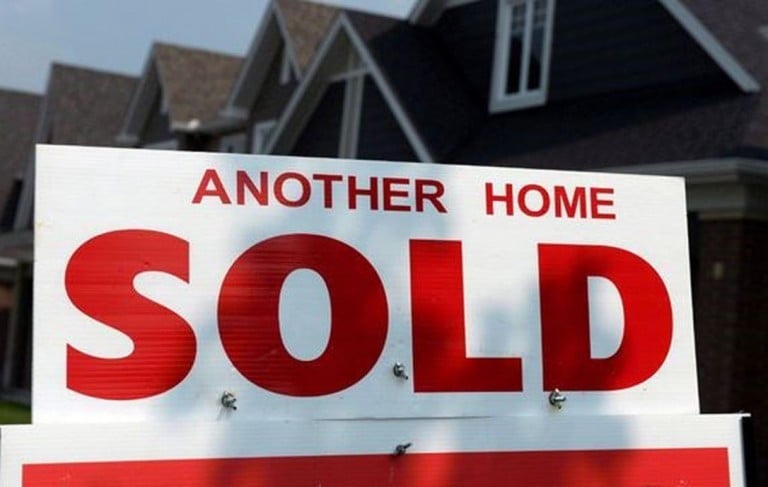 With the approach of autumn, there might just be a cooling trend in the offing for New Hampshire home prices.
No question, home prices statewide are still high compared to a year ago, and the supply of houses for sale is still critically low, but brokers saw a slight tempering of out-of-control price hikes, based on August residential real estate data.
"We still have historically low inventory throughout the state. As of today there were approximately 1,500 residential homes for sale. We are still seeing values increase in some segments of New Hampshire," said Ben Cushing, president of the New Hampshire Association of Realtors (NHAR). "However, we are seeing some segments cooling in the market with homes staying on the market a little longer than before."
The NHAR data for August bears this out.
The median sales price for a single-family home in the state was $490,000, just below the all-time record high of $499,500 set in July, but still 8.9% higher than it was in August 2022.
The supply measure was up from 1.7 months a year ago to the current 1.8. Generally, 5 to 6 months of inventory is considered to be a normal or balanced market.
And the days on market inched up from 19 a year ago to 20. Per Zillow, the average time it takes to sell a house in the U.S. is 55-70 days.
A sellers' market
All signs point to a continuing sellers' market in New Hampshire, according to Cushing, who recently started a new job as director of training and education at Coldwell Banker Lifestyles in Hanover.
"There's no question there are still segments of the state that, when a property comes on the market, there's multiple offers and the property goes under agreement rather quickly. In some areas of the state, values are still increasing on residential property. I would say it's not increasing at the pace that it once was, so that has definitely cooled," said Cushing.
"But we are still seeing, in some segments, values increasing. I don't see this changing much in the near future," he added. "It still is a great time to be a seller here in New Hampshire. Do I see this continuing into the fall? Yes, there's no question this will continue into the fall and winter. It also may continue into next year."
In the residential condominium segment of the market, the NHAR reported the median price was $385,000 in August, an increase of 8.5% from a year ago. Days on market increased from 22 to 26, and the month's supply went up from 1.3 to 1.5.
House prices vary county to county. Rockingham has the highest median price for a home at $628,000. Coos has the lowest at $227,500.
For a condo, the same is also true with Rockingham at $489,000 and Coos at $124,500.
The high prices in Rockingham County are driven in part by what's happening on the Seacoast.
The Seacoast Board of Realtors in August reported a single-family median price of $775,000, which is 13.9% higher than last year, but well off the July all-time record of $911,500. The board takes its data from 13 sample communities: Exeter, Greenland, Hampton, Hampton Falls, New Castle, Newfields, Newington, North Hampton, Newmarket, Portsmouth, Rye, Seabrook and Stratham.
For a condo on the Seacoast, the median price was $569,950, up 20% from last year.
John Rice, who compiles the data for the Seacoast board, sees a cooling period owing to rising interest rates even with all the ingredients for a market that continues to challenge buyers.
"Now, with rates approaching 8% and inventory so low, I think activity has really slowed," said Rice, a broker with Tate & Foss Sotheby's International Realty in Rye. "Make no mistake, there is interest and demand, but affordability and availability may be more important factors than they already were. Thus far, prices continue to rise, and it remains to be seen whether lack of supply will continue propping up prices or whether rising interest rates will tamp them down."
Fannie Mae's August economic forecast predicts that the federal funds rate will fall to 4.4% by the end of 2024, and it forecasts that mortgage rates will follow suit and finish the year at 6%.
The mortgage interest rate average was 2.96% in 2021 and 5.34% in 2022.
According to Freddie Mac records, the 30-year fixed mortgage rate fluctuated within the range of 6% to 7%. Mortgage rates entered August below 7%, but by the end of the month, they had risen to 7.23%, a level not seen in over two decades.
Resident concerns
The NHAR's latest data comes on the heels of two surveys that show just how deeply ingrained the housing issue is in the New Hampshire psyche.
One from the University of New Hampshire Survey Center that reported Aug. 28 that housing is the most important problem facing the Granite State by a wide margin.
According to the survey center, 27% of those surveyed cited housing as their top concern, a percentage that was more than double the next concern in line, cost of living at 13%, followed by drugs/addiction 9%, homelessness 8% and jobs/economy 7%.
Other issues that have bubbled to the surface in recent months — lack of workforce and healthcare — barely registered as concerns at 2% and 1%, respectively.
The other survey of note came from the Saint Anselm College Center for Ethics in Society. It showed that 78% of New Hampshire voters think that their communities need more affordable housing to be built.
"Young people are especially sensitive to the housing crisis: notably, not a single voter under 35 disagreed with the 'more affordable housing in my community' position," the center said in its analysis of the data.