A roadmap that shows where gender equity pays off
How Great N.H. Restaurants profits from a 'common sense business decision'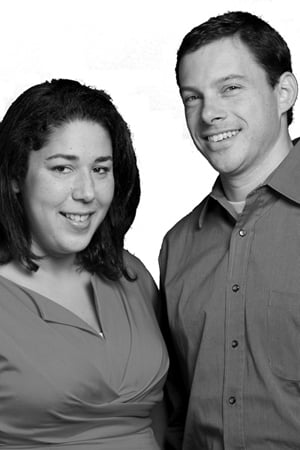 Nicole Barreira needed a break.
She had spent a year and a half running the front of the house at the T-Bones/Cactus Jack's dual-location restaurant in Laconia, commuting over an hour from Nashua each day. Before that, she managed the Cactus Jack's in Manchester, and before that, the T-Bones in Hudson. Before that she'd been a server, working her way into management from the ground up.
After three long years of the restaurant grind, she wanted to step away. Though she had thrived in the role, she knew being a front-of-the house manager was ultimately not the right fit for her. She wanted to stay with Great New Hampshire Restaurants, the parent company of the restaurants she'd managed, but wanted the challenge of a corporate position.
She took off to Bangkok to get some distance and see if she could figure it out.
When she left the country, she didn't know if she'd come back to the company or not. But from the other side of the world, she would periodically check in with Tom Boucher, Great New Hampshire Restaurants' CEO. One day, he told her about an idea he had.
Boucher didn't want to lose Barreira. She had displayed tremendous talent in every role she'd held, and he knew she cared about the company and its culture. He also knew she had a passion for cooking, and wasn't interested in managing restaurants again.
Would she be interested, he asked her, in helping put a face to their brand? In other words, would she be interested in becoming Chef Nicole?
Barreira was on board, but there were some hurdles to clear first. Boucher couldn't just start paying her to be Chef Nicole — the company had a long-standing practice of promoting from within, and even though she had been part of the company, he didn't want her new role to cause friction in the corporate office.
So as the Chef Nicole brand was being built, Barreira was working her way up, just as she had from server to manager in the restaurants. She made copies, filed and ordered coffee for the restaurants, learning the corporate ropes and earning respect along the way.
A gender balance
While having a young woman do copying and filing at the corporate office may not sound like a gender-equity win, Barreira's new role actually reflected a shift in corporate philosophy.
"I always had this thing in my head saying, 'We've got to make sure we're paying attention to the women,'" Boucher explained. "Not only in marketing, but internally."
It hadn't happened intentionally, but Boucher looked up and realized the company leadership had come to be dominated by men. Boucher decided a change was needed.
"It was a conscious decision on my part, and not because I thought it was a fairness thing — it was really a business decision," he says. "Half the customers are women, and I read enough to know that women make [a majority of] the decisions when it comes to eating out, to household purchases … why wouldn't we want that perspective? It was a common-sense business decision for me."
So when he went looking for a business coach, he specifically chose a woman. When he selected an ad agency, he chose one owned and operated by women. And when he went to put a face on the company, he chose Chef Nicole.
Today "there here are just as many women on the leadership team as there are men," Barreira says.
This thoughtfulness about gender balance extends beyond the corporate office.
At the store level, half the restaurant managers are women and half are men. And in an industry where men have historically dominated kitchen roles, the kitchens at T-Bones, Cactus Jack's and the Copper Door are staffed with close to 50 percent women.
Not only does this balance mean more opportunities for women, it means better working environments for them, too. While many women servers have been subjected to sexist remarks from men working in the kitchen, "it takes one woman in the kitchen to knock a lot of that [stuff] off," Barreira says.
Gender balance creates a different environment, she explains, because "when you see a woman working just as hard as you, all of a sudden your joke's not funny."
Barreira sees a clear connection between the success the company is currently enjoying and Boucher's commitment to gender equity.
"I told Tom one day, 'You should write a book about being successful by surrounding yourself with women.'"
Boucher hasn't written that book yet. But he has drawn a clear roadmap for businesses looking to benefit from gender balance.
Loretta L.C. Brady, a professor of psychology at Saint Anselm College and principal of BDS Insight, can be reached at loretta@bdsinsight.com. Eric Ratinoff, principal of The Mouse and the Elephant, can be reached at eric@mouseandelephant.com. Learn more about diversity and inclusion by connecting with A Seat at the Table on Facebook and Twitter.