A business strategy that includes inclusion
A holistic approach to diversity keys a shift in the organizational mindset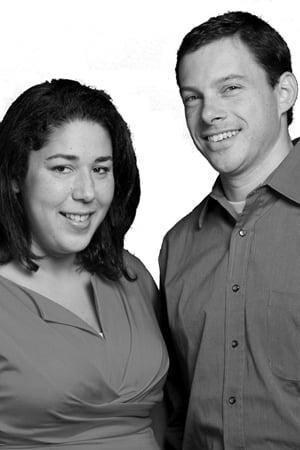 Editor's Note: This is the third article in a series about Harvard Pilgrim Health Care's approach to diversity and inclusion. To read previous articles, see the "The transgender journey" and "Listening for opportunities".
For many years, Harvard Pilgrim Health Care had engaged in traditional corporate diversity and inclusion efforts, but according to Beth Roberts, senior vice president, regional markets, "Diversity work had often felt a little forced, like, 'Do these steps.' It was very prescribed."
Few in the organization saw diversity and inclusion as a critical component of their business strategy.
That changed after Eric Schultz became president and CEO in 2010. Schultz saw diversity and inclusion "both as an element of his own commitment to our members, but also sort of a latent attribute that we could leverage if it was invested in," says Karen Young, vice president and chief inclusion officer with Harvard Pilgrim's Center for Inclusion Initiatives.
Looking to improve, leadership focused on seeing diversity and inclusion not just as a workforce effort, but as an overarching business strategy. Young believes this holistic approach was key to shifting the organizational mindset. "When you move it outside the sphere of a workplace initiative or an HR-related initiative and into business strategy, people then begin to understand the connection."
Specifically, the choice to include diversity and inclusion in their approach to the marketplace "made a profound difference," Young says. "It engaged people in a very different way."
When the diversity emphasis had been internal, people didn't think about it beyond the context of the workplace. But when the focus shifted to the market, they considered diversity more broadly, asking, "What does that mean for the workplace? What about our suppliers?"
One product of this new approach is Eastern Harmony, a new program that supports Eastern medicine services like acupuncture and massage.
Another is a shift in training philosophy. Young's office now ensures all participants understand the demographics that anchor their training in addition to the new techniques they're learning.
"I know that people think New Hampshire doesn't have diversity," Roberts says. "I used to think this way. But when you see the data [on demographics in our market], you know that [being inclusive] really matters, and we have to get this right to make the impact we want to have."
Today, every executive who reports to Schultz sets inclusion goals — and in these goals, no surprise, diversity is welcome.
These goals help define what the company will measure each year.
Though the shift in approach to diversity and inclusion has been "a complete transition for our company," says Roberts, employees across the organization have bought in.
Schultz actively sought that buy-in, asking people early on "how committed they were to it, what their engagement could be in it," Young explains. "Could he have their support before we moved forward?"
He's gotten that support, and Brenda Cole, vice president of Marketplace Inclusion Development, sees the impact. "Before, people weren't asking questions" about diversity and inclusion, Cole says. But today, "they are at my office door saying, 'Brenda, does this fit into what you are trying to do? Is this something that you think would be beneficial?' It's great to see that transformation."
As the organization has embraced these broad diversity and inclusion efforts, employees have grown more informed about the issues, and more comfortable talking about them. As a result, more in-depth questions are being addressed.
Young recalled a moment at a meeting where she realized "that there had been at least 50 or so conversations that had gone into that moment. There were very senior people who were very responsible for key things in the organization, talking knowledgeably" about transgender issues, a complex diversity topic. "I thought, 'That's it.'"
Young believes that depth of understanding was possible because diversity and inclusion messaging was no longer just coming from HR. "The underneath piece, that I think is really relevant to share with other organizations, was that the dialogue was at the senior leadership level. Many times when it's a grassroots effort, and you don't have the support of leadership, those kinds of conversations don't get there."
Loretta L.C. Brady, a professor of psychology at Saint Anselm College and principal of BDS Insight, can be reached at loretta@bdsinsight.com. Eric Ratinoff, principal of The Mouse and the Elephant, can be reached at eric@mouseandelephant.com. Learn more about diversity and inclusion by connecting with A Seat at the Table on Facebook and Twitter.