$90,000 CDFA award boosts skilled preservation trades workforce initiative
Tax credits seen as key in developing pipeline of incoming workers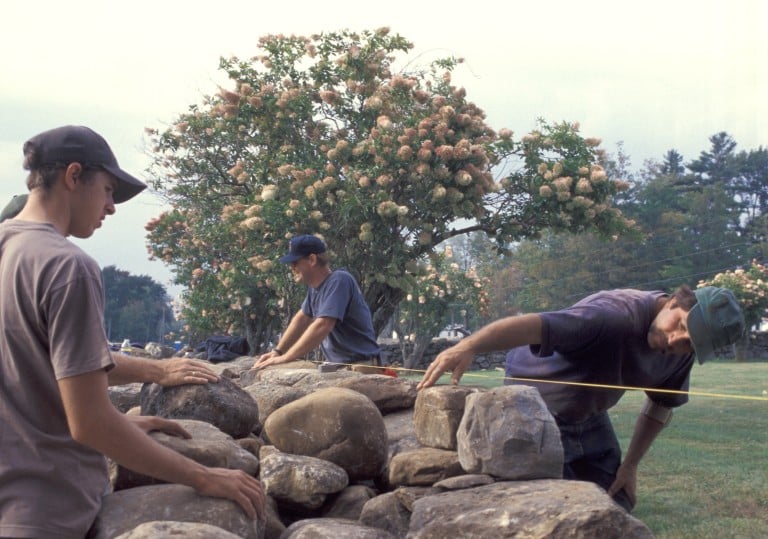 The Preservation Trades Workforce Development Initiative has received $90,000 in Community Development Finance Authority tax credits, a major boost to the effort to strengthen the state's skilled trades workforce.
The initiative was formed by the NH Preservation Alliance after the release of a report earlier this year that was commissioned jointly by NHPA, the Preservation Trust of Vermont, Maine Preservation and the Preservation League of New York State. The  report detailed the severe workforce shortages that exist in plastering, masonry, carpentry, materials conservation, decorative finishes, windows and iron work across the Northeast.
The shortage is so dire in New Hampshire that the Preservation Alliance last year listed the workforce shortage as among the state's "Seven to Save" historic resources.
The joint report, "Understanding and Advancing the Preservation Trades," was researched by the University of New Hampshire Cooperative Extension. It shined a statistical light on the growing concerns about moderate to severe workforce gaps in the historic preservation trades and the need to grow and diversify the sector.
The report pointed to the currently aging workforce, with no robust pipelines of younger workers to replace them. In recent decades, the report found, young people have been encouraged to attend four-year colleges, and trade career choices have commonly been stigmatized or less favored. Exacerbating the problem is the trend of directing students who do participate in trades education toward new construction jobs without learning about the restoration of older structures.
Jennifer Goodman, executive director of the Preservation Alliance, said the tax credits will support three campaigns directed at matching students to employers and historic buildings in need of work.
In addition, the Preservation Alliance will be investigating how to replicate and scale these models and connect to new sources of funding that have not yet been available to this aspect of the construction field.
"Nearly everything that we do with old buildings, downtowns and village centers is predicated on access to a cohort of skilled craftspeople," said Goodman. "Rehabilitation work conserves energy and keeps more money circulating in local economies than new construction. It also helps revive and sustain the character of our communities that draw young people, visitors and businesses," she added.
The CDFA earlier this month distributed some $5 million in tax credits to a wide range of nonprofits around New Hampshire. Among them were:
Affordable Housing, Education and Development Inc. of Littleton, which was awarded $500,000 in credits to support construction of a 29-unit affordable housing development in Woodstock
City of Franklin, awarded $400,000 in credits to support the final development phase for Mill City Park at Franklin Falls, a whitewater park along the Winnipesaukee River in Franklin.
Farmsteads of New England Inc. of Epping, awarded $300,000 in credits to create permanent, supportive housing for 27 individuals with developmental disabilities
NeighborWorks Southern New Hampshire of Manchester, awarded $500,000 to support creating a new 45 mixed-income affordable housing development in Nashua
 • Visions for Creative Housing Solutions Inc., Hanover, awarded $400,000 in credits to help create permanent, supportive housing for 12 intellectually or developmentally disabled adult