58 student housing units sell for $9.5 million in Durham
CBRE|Portsmouth facilitates quick sale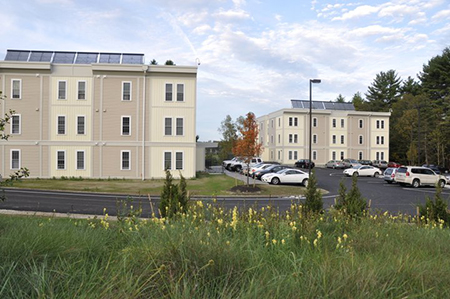 A portfolio of five buildings with a total of 58 student housing units in Durham has been sold for $9.5 million.
The so-called Bryant Property Portfolio was at 100 percent occupancy at the time of the sale and has maintained a 100 percent occupancy rate since 2012, according to Kent White and Caitlin Burke of CBRE[Portsmouth, who were the brokers in the transaction. White and Burke said the portfolio was on the market for less than a month, and there were several offers for it within the first week of listing.
Selling the properties were Park Court Properties Inc. & P. Bryant Properties LLC, both of Durham. Buyer was Torrington Properties Inc., which already owns and manages 10-14 Strafford Rd., another apartment complex in Durham.