$55m sought from angel investors to revive USA Springs water plant
Firm submits request to state to renew water withdrawal permit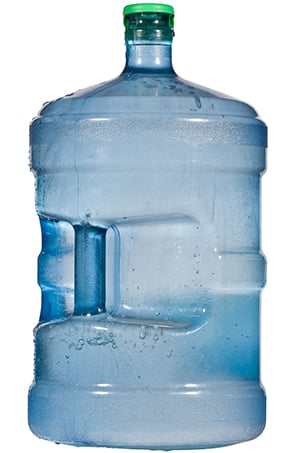 A commercial real estate agent based in Cambridge, Mass., is interested in renewing USA Springs' water withdrawal permit and has asked angel investors to pump $55 million into the controversial unfinished water bottling plant in Nottingham.
Kevin B. Delaney of Nottingham Springs LLC is the only investor copied on a June 28 letter submitted by Deborah Farnsworth, president of MyKroWaters Inc., requesting that the New Hampshire Department of Environmental Services allow more time to apply for a renewal of the permit to withdraw some 300,000 gallons of groundwater a day.
The permit expires on July 1, 2014, but regulations require that an application be filed a year in advance unless "grandfathered."
MyKroWaters, a Concord, Mass., engineering firm, said that it "has been retained to assist USA Springs Inc.," Farnsworth writes, identifying the company as the holder of the permit.
USA Springs has been in bankruptcy since the summer of 2008, and most actions that require money spent on its behalf have to be approved by the bankruptcy court.
Farnsworth notes that the firm's "limited financial means" have prevented the renewal of the permit "until recently," but did not explain how circumstances have changed.
MyKroWaters has done engineering work for USA Springs before. Indeed, the firm has claimed that the USA Springs estate owes it $85,000, and the bankruptcy trustee appointed Farnsworth to the unsecured creditors committee back in 2009.
Delaney tried to buy USA Springs a year and a half ago, under the name Tanglewood Springs International LLC. A new plea for $55 million in funding Delaney was recently posted by Tanglewood on AngelCapitalMarkets.com.
The DES permits are worth $100 million, the listing says, with projected sales increasing from $85 million in the first year to $187 million by the fifth year.
Delaney was "prepared to assume the position of Chief Executive Officer and manage the new company going forward," according to the posting, and the "future plant manager and marketing manager are currently operating as consultants."
It is not clear how long the listing has been up, or whether there has been any response to it.
Delaney formed Nottingham Springs — a New Hampshire corporation — in August 2012, just at the time that USA Springs was converted from bankruptcy reorganization to bankruptcy liquidation.
Farnsworth, Delaney and Thomas J. Raftery, an attorney for the bankruptcy trustee, did not return messages left by NHBR by deadline. Earlier this month, Raftery said there were two parties interested in buying USA Springs, but he did not identify them.
Whoever applies for USA Springs permit extension will have their work cut out for him or her. The tenacious opposition of neighbors concerned about their groundwater delayed the initial permit for nearly a decade, and they wasted no time renewing their opposition.
The organization Save Our Groundwater posted the permit renewal on its website, and on July 15, Jim Hadley, chair of Neighborhood Guardian, a residential group in Nottingham, filed its opposition with DES.
based on four grounds, most notably that the request wasn't filed in time to meet the DES one-year window for permit renewal.