$50 million Cranmore development launched
Kearsarge Brook Condominiums to include 106 units, new base lodge area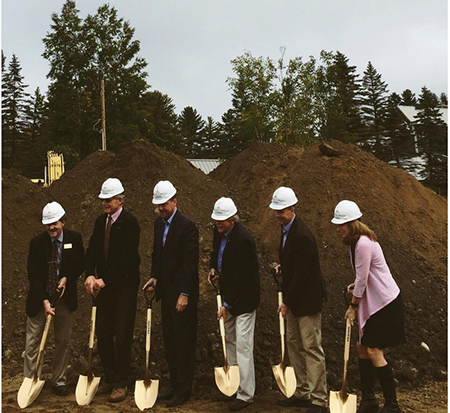 Work has officially begun on a $50 million development at the base of Cranmore Mountain Resort.
Kearsarge Brook Condominiums at Cranmore project, which will be developed in phases, begins with construction of 18 condo units, with a total of 106 units and a new mountain base lodge area planned. The first units will be constructed over the winter and ready for the 2017-18 ski season.
Phase I, located at the base of South Slope, will include 18 two- and three-bedroom units priced at between $395,000 and $599,000.
Glen Builders of Bartlett is general contractor of the project, and Badger Realty will be handling sales and marketing. Also involved in the project are Portland, Maine-based architectural firm Archetype and master plan design architect Bull-Stockwell Allen of San Francisco.