$30m student housing complex proposed in Durham downtown
The project includes 40,000 square feet of retail and office space and 126 living units for 525 students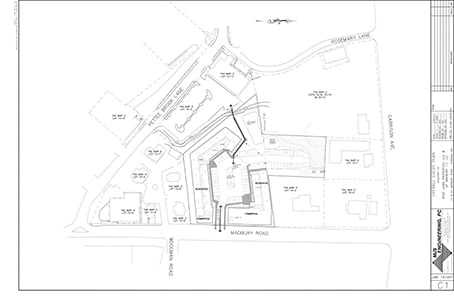 Plans for Madbury Commons, a $30 million downtown Durham office/retail/student housing complex, will be heard by the Durham Planning Board Wednesday evening.
The project includes 40,000 square feet of retail and office space and 126 living units that could house up to 525 students.
Foster's Daily Democrat also reported that the board is expected to discuss the 52-unit Orion Student Housing project planned on Main Street. That project involves demolition of two existing houses along Main Street and the construction of several new buildings.
Developer of Madbury Commons is Durham-based Golden Goose Properties plans to build two new apartment buildings with a combined 126 units.
The company also hopes to attract the University of New Hampshire InterOperability Laboratory and other commercial tenants.
According to Foster's, the company, which is based in Durham, wants to begin construction this spring, with completion scheduled for the start of the 2015-16 school year.
The 52-unit Orion project is being proposed by Boston-based Orion UNH LLC.