24-hour NH Gives fundraising initiative set for June 6-7
Hundreds of Granite State nonprofits to band together for day of donations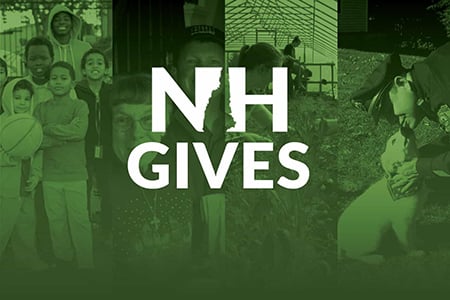 Nonprofits from around New Hampshire will once again be taking part in NH Gives in June, drawing attention to their missions and accepting donations during the 24-hour initiative.
To be held June 6-7, NH Gives is "about bringing people and causes together on a single day that will have a lasting impact on our communities," said Kathleen Reardon, CEO of the NH Center for Nonprofits, which is spearheading the initiative.
The website NHGives.org provides citizens across the state with a single platform where they can find causes they care about, donate securely and become fundraising champions. Participating nonprofits also receive training and marketing support. In 2017, nearly 300 organizations raised more than $310,000 during NH Gives.
Donors will be encouraged to visit NHGives.org for 24 hours starting at 6 p.m. Wednesday, June 6.