2019 Business Excellence Winner: Tina Sharby of Easterseals New Hampshire
Tina Sharby, chief human resources officer at Easterseals New Hampshire in Manchester, is the 2019 Business Excellence winner in the nonprofit category for a large organization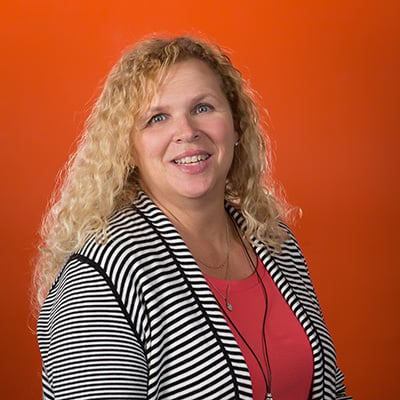 Tina is a people-oriented business leader who recognizes the staff, clients and supporters of Easterseals New Hampshire are vital to the mission of the organization.
Under Tina's leadership, Easterseals' HR team has evolved from a transactional staff that primarily processed benefits to a team focused on facilitating individual staff development and leadership.
Recognizing an opportunity to encourage diversity and inclusion in the workplace, Tina created a program that prepares refugees and immigrants for employment with Easterseals' children's residential program. In addition to job shadowing staffers, the training consists of English language instruction and discussions on cultural norms.
Last summer, Tina facilitated a partnership with Granite State College to provide special education courses for seven staffers who will be ready and able to step into teaching roles when they become available.
And 30 managers and supervisors at Easterseals have graduated from the organization's intensive, six-month Leadership Academy, offered through Granite State College since 2015.
But it is also Tina's sharp business acumen that has boosted Easterseals' financial resources since she joined in 1998. Tina has successfully implemented strategies that reduced workplace injuries and therefore worker's comp expenses as well as generated savings through a health insurance benefits overhaul.
Her holistic approach to managing all aspects of human resources indicates her vast expertise in overseeing a multi-state organization with more than 1,800 employees.