2019 Business Excellence Winner: Scott Knightly of EnviroVantage
Scott Knightly, owner and president of EnviroVantage in Epping, is the 2019 Business Excellence winner in the real estate and construction category for a large organization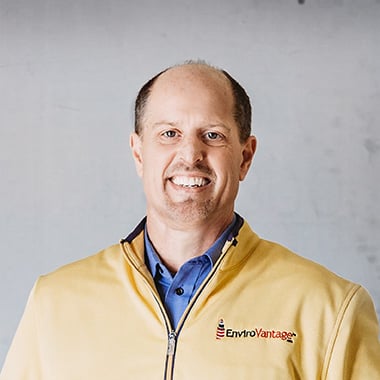 Then a junior at the University of New Hampshire, Scott Knightly founded what would eventually become EnviroVantage as a door-to-door pressure washing business.
Recognizing the need to clean up once commonplace materials that are now known as hazardous, Scott grew the pressure washing business to include other home challenges such as lead paint, mold and asbestos.
Thirty-five years since founding the company, Scott has grown EnviroVantage nationally, deploying teams from its offices in New Hampshire, Maine and Massachusetts to projects across the United States.
Having most recently served as the president of the National Demolition Association, Scott has solidified himself as an industry leader, sitting on the boards of organizations including the Associated Builders and Contractors, New Hampshire Asbestos Advisory Board and New Hampshire Lead Advisory Board.
He also has devoted time and resources to mentoring other businesses seeking his expertise in the field as they work on challenging projects. EnviroVantage systematically guided ESS Contracting, a general contractor in Lawrence, Mass., with the abatement and select interior demolition of the four-story Van Brodie Mill to accommodate workforce housing in Massachusetts.
Scott's experience dealing with hazardous contaminants has led him to be instrumental not only in his industry, but also on a wider level, having worked with the Senate subcommittee to write policies and procedures that remain state regulations to this day.