2019 Business Excellence Winner: Joseph Mollica of the New Hampshire Liquor Commission
Joseph Mollica, chairman of the New Hampshire Liquor Commission in Concord, is the 2019 Business Excellence recipient in the consumer services category for a large organization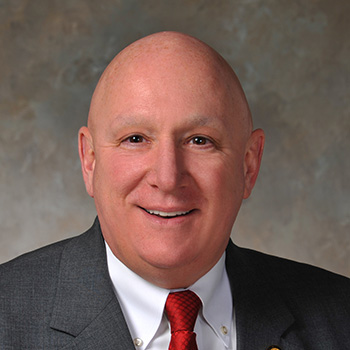 Under Chairman Mollica's leadership, the New Hampshire Liquor Commission has implemented innovative programs and strategies that have boosted sales, provided much-needed support to community organizations and gained industry recognition nationwide.
One of Chairman Mollica's initiatives has been to expand the Liquor Commission's presence. Since 2012, 31 Liquor and Wine Outlets have been constructed or renovated across the state, including new areas such as Tilton and West Lebanon.
Forging unique partnerships, such as working with the Mexican government to gain access to the world's finest craft tequila, the Liquor Commission has also increased its business by offering customers exclusive high-end products.
And by organizing events such as Distiller's Week and New Hampshire Wine Week, the Liquor Commission has built a repertoire with customers interested in exploring and learning about the variety of whiskeys, rums, tequilas, wines and other products available from around the world. The events are also key to the Commission's mission to raise funds for local nonprofit organizations including Easterseals New Hampshire and the Animal Rescue League of New Hampshire.
The result of all these initiatives is a sales increase of more than $190 million during Chairman Mollica's nine-year tenure, with more than $155 million contributed to the state each year.
They are just some of the ways in which Chairman Mollica has demonstrated himself as a retail visionary and advanced the Liquor Commission's value.