2019 Business Excellence Winner: Brian Kelley of the Manchester Country Club
Brian Kelley, general manager of the Manchester Country Club in Bedford, is the 2019 Business Excellence recipient in the consumer services category for a small organization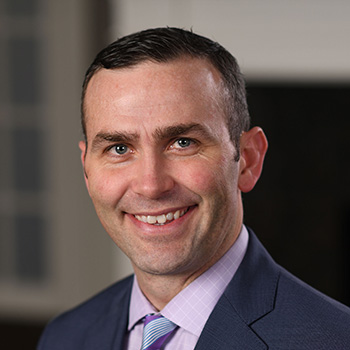 Brian is the shining light behind Manchester Country Club's most recent success.
Under his leadership, for the first time in a decade, the Club has seen a drastic increase in member satisfaction, measured by members' reported willingness to recommend the club to others.
The Club's positive environment stems from Brian's complete overhaul of the operational philosophy of the almost 100-year-old organization.
It starts with taking care of his staff and lifting them up to their greatest potential. If managers and associates are given time they need outside of work to address personal matters, they are present when servicing members, guests and clients at the Club.
Brian has also raised the Club up a notch in 2017 by hosting one of the most prestigious golf tournaments in the state: the New Hampshire Open Championship.
With 15 years of experience, including heading golf professional roles at notable golf clubs in Connecticut and Florida, Brian helped foster a relationship between the New Hampshire Golf Association and Xfinity, leading to the first sponsorship in the event's history.
After putting on such a successful New Hampshire Open, Brian and his team were approached to take on a new kind of challenge: hosting the PGA Section Championship in New England.
For Manchester Country Club, hosting these two championship-caliber events was a true honor and marked a giant step forward for the club — one it could not have taken without Brian's leadership.