2018 Business Excellence Winner: Patrick Closson of McLane Middleton
Patrick Closson, director at McLane Middleton in Manchester, is the 2018 Business Excellence winner in the business & professional services category for a large organization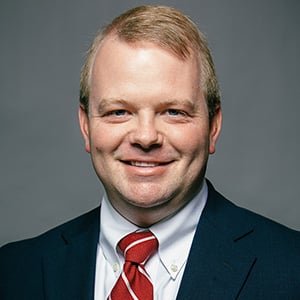 An expert in corporate and transactional law, Patrick has gained recognition in the business community for his role representing a variety of clients with complex transactions and contracts.
As chair of the McLane's Healthcare Practice Group, Patrick and his team have worked on noteworthy healthcare transactions including representing the New Hampshire Attorney General's office in connection with the review of a one-billion-dollar hospital merger transaction and representing a healthcare client in negotiations regarding a $550 million Medicaid managed care contract.
Across all industries, Patrick has helped clients form, grow and sell their businesses, while also executing his keen ability to proactively recognize and understand issues his clients are dealing with or could face in the future.