2018 Business Excellence Winner: Larry Haynes of Grappone Automotive Group
Larry Haynes, president and CEO of the Grappone Automotive Group in Bow, is the 2018 Business Excellence winner in the consumer services category for a large organization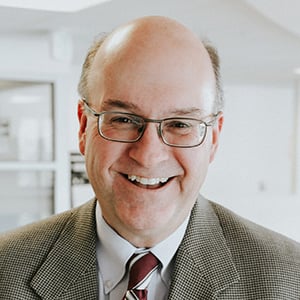 Behind every idea at Grappone Automotive, there has been Larry Haynes.
Larry has been a member of Grappone's leadership team since 1997, first as chief financial officer, then as president and currently as president and CEO.
He is the first person to determine whether an endeavor is viable, appropriate and fiscally sound.
Beyond his financial expertise, Larry's spirit of generosity has guided Grappone toward charitable contributions, such as allocating approximately $3.2 million towards Community Development Finance Authority grants that support projects like the Capital Center for the Arts.
But what really makes Larry an ideal CEO is his ability to be a great listener who shows respect and compassion for his employees, serving as a steadfast force for the company.