2018 Business Excellence Winner: Hollis McGuire of New Hampshire Small Business Development Center
Hollis McGuire, the Nashua regional director of the New Hampshire Small Business Development Center, is the 2018 Business Excellence winner in the business & professional services category for a small organization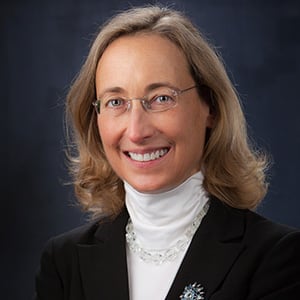 Hollis is a detailed business advisor who uses her deep network to assist over 800 business clients in her 14 years at the NH SBDC.
Active in the startup community, Hollis has founded two angel investment groups to fill a gap in the investment community: Northeast Angels in 2005 and Impact NH, an all-women angel group Hollis formed with a partner last year.
As an SBDC employee, Hollis cannot invest in client businesses, but she has served as the administrator — identifying, prepping and sending clients whom she has helped fine-tune their investment pitch through the Pitch Clinic she initiated at the SBDC.
The result is a flourishing ecosystem that allows New Hampshire's entrepreneurs to grow and fund their ideas in their state.