2018 Business Excellence Winner: Dave Harrold of BAE Systems
Dave Harrold, director of business development for survivability, targeting and sensing solutions at BAE Systems in Nashua, is the 2018 Business Excellence winner in the technology category for a large organization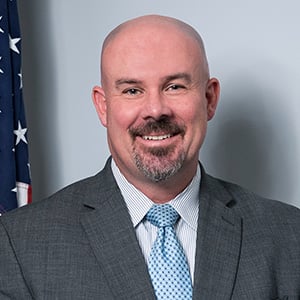 Having been raised in a military family and spent more than 20 years in active and Reserve roles himself, Dave's commitment to supporting our men and women in uniform fuels his dedication as an executive in the defense industry.
Dave is a leader whose industriousness was quickly noticed at BAE Systems. He started in 2005 as a director in the IT department, and by 2009 he was asked to take on the job of vice president of product support, reporting directly to the president of BAE's large electronics business.
Under his leadership, Dave's team was able to identify over $400 million of opportunity for added orders across the enterprise.