2017 Flatley Challenge winners announced
Vybe Software and D&P Bioinnovations to receive $10,000 and 5,000 square feet of workspace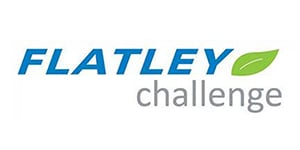 Vybe Software and D&P Bioinnovations were named the winners of the 2017 Flatley Challenge.
Both companies will be honored at the 6th Annual Flatley Challenge Awards at Nashua Technology Park on Feb. 8 at 2 p.m.
The companies will each be awarded $10,000 as well as up to 5,000 square feet of office and/or lab space at the Nashua Technology Park @ Gateway Hills, off of Exit 1 in Nashua.
Vybe Software took the first place in the high-tech category. The company's product, DevKit, is an iOS application that enables K-12 students to create their own, fully functional mobile applications and games from an iPad or iPhone while learning code. The app allows students to design, program, test and upload their own apps or games directly to the Apple and Google Play stores.
D&P Bioinnovations, a regenerative medicine company focused on repairing damaged organs with engineered biomaterials and stem cells, took the first place spot in the biotech category. The company is currently developing an implantable, bioresorbable medical device that regenerates a damaged portion of the esophagus for patients suffering from severe GERD and esophageal cancer.
"We are now well positioned within the prominent New England regenerative medicine community at Nashua to progress our regenerative technology platform," said Derek Dashti, founder, CEO and inventor of D&P Bioinnovations. "Initially, a company situated on the west coast, we aim to accelerate our progress and vision through the lab and office space resources at NTP that is initiated from winning this prestigious award."
The John Flatley Company is also assisting runner-up, EDACs, will free office space at its Manchester location on Elm Street. EDACS (Education Access and Support) is a cloud-based application designed to help schools from kindergarten through college manage learning accommodations and increase retention for special education students.