2017 Business Excellence Winner: Robert Lawton of Funspot
Robert Lawton, founder and owner of Funspot in Weirs Beach, is the 2017 Business Excellence winner in the consumer category for a small organization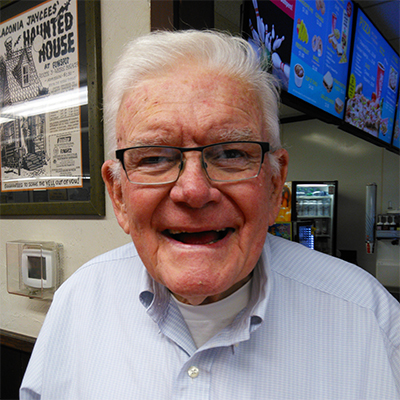 Nominated by: John McGray of Funspot
In 1952, at the age of 21, Bob Lawton borrowed $750 from his grandmother to start his own miniature golf course and arcade.
That business grew into Funspot, a cultural icon that has been featured in movies and TV shows, and attracts visitors from as far away as Europe and Australia.
But it hasn't been easy.
While Funspot thrived during the video game boom of the 1980s, it also had to endure the collapse of the industry in the early 1990s.
Bob's family managed the business alongside him, through the good and the bad.
A highlight for the business was in 2008, when the Guinness Book of World Records named Funspot the largest arcade in the world.
At 86 years old, Bob's dedication to his business and employees shows, as he still works seven days a week, overseeing operations.
But Bob's contributions to New Hampshire consist of much more than Funspot. He founded The Weirs Times newspaper in 1992, which today has a weekly statewide circulation of 30,000 subscribers. He also co-founded the Lake Winnipesaukee Historical Society with his son, Tim.
And the placement of the "Live Free or Die" logo on New Hampshire's license plate – you can thank Bob Lawton for that. Bob introduced the legislation while serving in the New Hampshire Legislature during the '60s and 70s' – a brilliant marketing move on his part!