2017 Business Excellence Winner: David Mansfield of The Provident Bank
David Mansfield, CEO of The Provident Bank in Portsmouth, is the 2017 Business Excellence winner in the financial services category for a large organization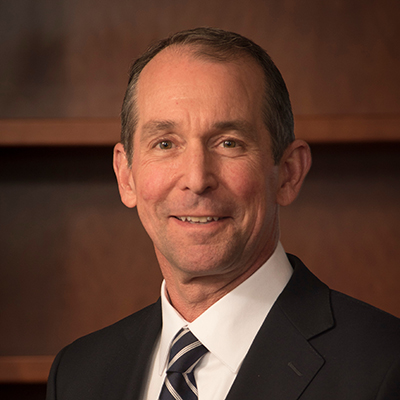 Nominated by: Kimberly Scholtz of The Provident Bank
The success of The Provident Bank can be attributed to Dave Mansfield – a strategic and visionary leader with seemingly unlimited energy.
A few years before Dave transitioned from chief financial officer to CEO, the financial crisis was throwing the banking world for a loop.
The bank stopped offering traditional mortgages and moved its focus to commercial lending.
When Dave took over as CEO in 2013, he empowered his commercial banking team to handle the decision making and figure out how to collaborate with a customer to get the deal done.
For Dave, it's not just a loan, it's about the relationship.
The same mentality goes for his employees.
One of Dave's first initiatives as CEO was to address the culture of the bank. Employees are trained not only in their respective competencies, but also in leadership, emotional intelligence, personal and professional growth, and health and wellness.
That focus on nurturing the whole person has resulted in high employee engagement, retention and overall financial results.
Since Dave took the helm, The Provident's assets have grown by 41 percent.
And, under Dave's leadership, The Provident has grown into new geographical markets: opening a regional headquarters in Bedford last year, recently expanding its lending team into the Boston area, and moving its executive team to Portsmouth, where the bank plans to build a new multi-use building.
All of this has been accomplished through Dave's focus to keep the bank agile and relevant.