2014 N.H. Energy Summit scheduled in Concord
Infrastructure, gas-electric issue focus of event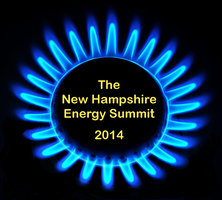 The 2014 New Hampshire Energy Summit, focusing on major energy policy and featuring leading voices in the industry and public policy, is set for Monday, Sept. 29, at the Holiday Inn Downtown Concord.
The summit, presented by the Dupont Group, a Concord-based government and public relations firm, and members of the New Hampshire Independent Energy Council, will cover several topics, including:
• Regional efforts to strengthen energy infrastructure
• What winter 2015 might look like in terms of the gas-electric issue
• New pollution regulations and how those may impact New England power plants
In addition, there will be updates on developing state policy surrounding divestiture and what might be in store for the 2015 legislative session.
In addition, participants will get a chance to hear from New Hampshire candidates and public officials on the issue.
According to Jim Monahan, vice president of the Dupont Group, the summit "offers the opportunity for industry leaders, consumers and policy makers to meet, raise and discuss important energy issues and help focus the public policy agenda for the year ahead."
The event will take place from 8 a.m. to 12:30 p.m. Monday, Sept. 29, at the Holiday Inn Downtown Concord.
Tickets are $20. You can register online at nhenergysummit.eventbrite.com. Or for more information, visit dupontgroup.com.
Sponsors of The New Hampshire Energy Summit include Essential Power, GDS Associates, TransCanada, Constellation, TRC Solutions, ReEnergy Holdings, the New Hampshire Retail Association and NHBR.