2014 Business Excellence Winner: Megan Prieto of Granite Commercial Real Estate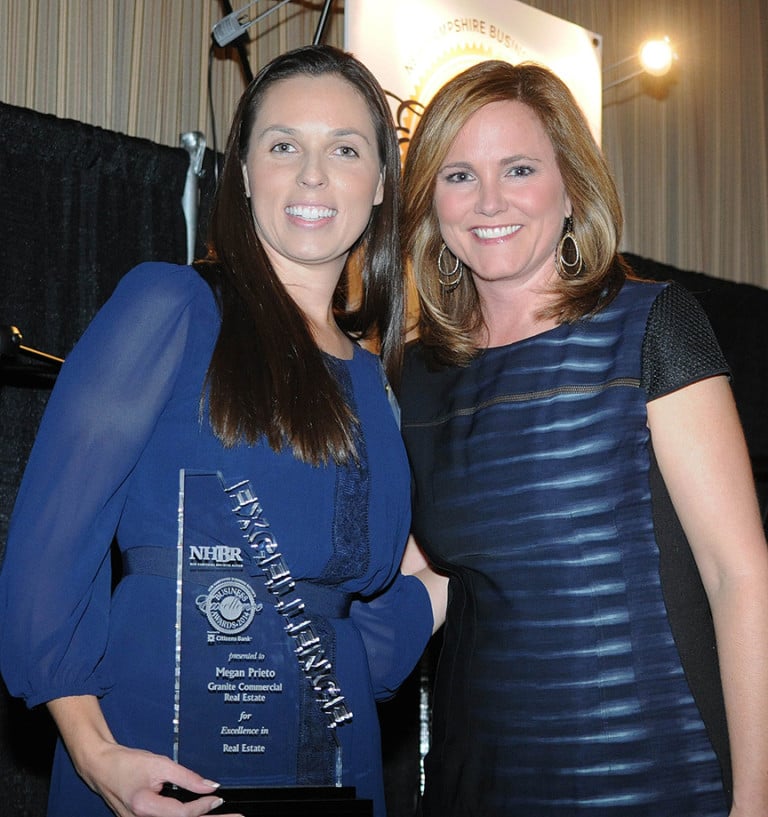 Nominated by: Brigitte Lunderville of Granite Commercial Real Estate
Megan is an open-minded leader, who takes on challenges as a team.
As president of Granite Commercial Real Estate, Megan's door is always open. She doesn't push off problems for someone else to solve, but instead brainstorms with her employees. All ideas presented and discussed at GCRE are given full and fair evaluation.
This teamwork approach is consistent with Megan's life inside and outside of the office.
Megan recognizes the value of learning from her peers, taking advantage of resources in the community as well as giving back.
After working in the financial industry, Megan purchased Granite Commercial Group in 2009. New to being a business owner, she turned to the NH Small Business Development Center for business advising and educational programs.
Since joining Granite Commercial Real Estate in 2010, she has continued to regularly attend conferences, workshops and events.
Recently, Megan was appointed by the International Council of Shopping Centers as its NH Government Relations Chair. Megan regularly takes trips down to D.C., monitoring legislation and regulatory issues.
In her spare time, Megan also reads to clients with intellectual and development disabilities at The Moore Center and mentors young professionals.
She provides a friendly work environment for her staff of five — and that's not just because there's always ice cream in the fridge.
She encourages volunteerism and allows the staff to volunteer during the workday for organizations close to their hearts. She supports a flexible work environment that allows staff to adhere to outside family commitments. Megan even provided debit cards to the staff to use to enhance their workstations.
Megan also earned Granite Commercial Real Estate national certification as a Women's Business Enterprise by the Center for Women & Enterprise, a certifying partner of the Women's Business Enterprise National Council.
To quote a woman who has worked with Megan, "She is an astute small business owner who can handle herself in Washington, but prefers doing business right here in New Hampshire."
Congrats Megan.