2005 Athena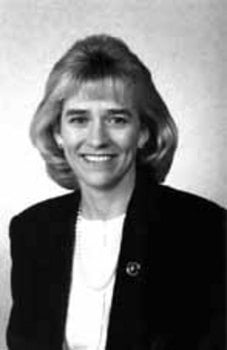 Laura Monica, founder of High Point Communications in Bow, has been named the winner of the sixth annual Athena Award from the Greater Concord Chamber of Commerce.
The award is given to an individual who is committed to the community, is a respected business leader and assists in mentoring women in business and is dedicated to opening doors of leadership opportunities for women. Among the reasons Monica was given the award, the chamber said, are "bold vision and leadership," which have made High Point one of the largest PR firms in the state.
She was also singled out for extending opportunities to the women on her staff, offering opportunities to grow in their profession and encouraging them to be involved in the community. A winner of the Leadership New Hampshire Cotton Mather Cleveland Award and the New Hampshire Business Review's Business Excellence Award for Excellence in Media and Marketing, Monica also serves on the board of the Vesta Roy Excellence in Public Service Series, a program designed to increase the number of New Hampshire Republican women in elected and appointed governmental and political positions.
Also singled out at the Athena Award event was Elizabeth Cilley, winner of the W. Grant McIntosh Award, which is presented to an individual in recognition of her commitment to go above and beyond the call of volunteerism. Cilley, a financial planner and consultant for the Davis and Towle Agency, was honored for being an enthusiastic volunteer at many chamber events, including the annual golf tournament, Breakfast Forums, Tri-City Expo and the annual meeting.
The event, underwritten by Bank of America, was sponsored by New Hampshire Business Review, New Hampshire Magazine, New Hampshire Technical Institute, Town and Country Reprographics, Banks Chevrolet-Cadillac Inc., Holiday Inn, New England Employee Benefits Company, New Hampshire Distributors, Northeast Delta Dental, Orr & Reno, Unitil Energy Systems Inc., Cobblestone Design, Madeleines-Elegance Defined, Page Belting Company and Rath, Young & Pignatelli.