$2.2 million renovation complete at Bedford Village Inn
Main kitchen, New England Tavern expanded in project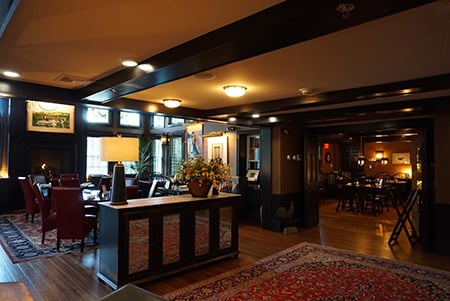 A $2.2 million update of the Bedford Village Inn has been completed – a project that included renovation and expansion of the main kitchen and redecoration of the inn's New England Tavern.
Cobb Hill Construction of Bow was construction manager and TMS Architects of Portsmouth designed the project.
The kitchen was expanded to twice its original size and new equipment, including a pizza oven, combination oven, Viking stove and refrigeration system, were added.
The project also included major structural changes to enhance accessibility and safety. Among them were a new air handling system, air conditioning and heating system, sprinkler system and a more accessible public entrance featuring a handicapped-accessible ramp and restroom.
The adjacent tavern now occupies a new addition that includes a vaulted ceiling, plenty of windows to bring in the natural light and a grand fireplace.