16 teams to compete for $50,000 in prizes in UNH Social Venture Challenge
Marina Kim to be honored as Social Innovator of the Year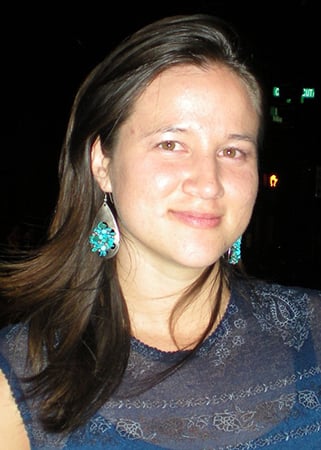 Sixteen finalist teams — eight each in the student and community tracks — have been selected to advance to the final round of the New Hampshire Social Venture Innovation Challenge, which will be held beginning at 8:30 a.m., Thursday, Nov. 29 in Holloway Commons at the University of New Hampshire.
The finalists will compete for $27,500 in cash, plus in-kind prizes worth an additional $22,500. The live final round will be judged by a panel of social venture experts, including notable New Hampshire leaders and judges from outside the state.
UNH will also present its annual Social Innovator of the Year award to Marina Kim, co-founder and executive director of Ashoka U, an initiative of the world's largest network of social entrepreneurs. Kim will deliver a keynote address on the issues facing higher educational institutions as they work to equip the next generation with the knowledge and tools to be successful in tackling humanity's most pressing social and environmental challenges.
The awards and keynote address will be presented in the Memorial Union Building's Strafford Room at 11:15 a.m. immediately following the final round presentations.
All events on Nov. 29 are free and open to the public, but space is limited and registration is required.
The finalist teams in the student track propose ideas that span issues such as health disparities experienced by the food insecure, predicting migrant crises, creating intergenerational programs, efficient small farming, safe housing for transient groups, composting leaf waste on college campuses, and voter participation.
Finalist teams in the community track propose ventures spanning issues as diverse as gender inclusive clothing, textbook costs, intersectional feminism spaces and experiences, a leadership center that addresses global challenges, garden boxes for South Sudanese refugees, community services information standardization, emergency communications, and aquaculture to feed the state's food insecure.
Major supporters of the SVIC include Impax Asset Management|Pax World Funds, Kennebunk Savings, Pierce Atwood, and Timberland. Additional supporters include AMI Graphics, CCA Global Partners, Cirtronics, Cole Haan, Monadnock Paper Mills, NH Businesses for Social Responsibility, NH Business Review, NH Charitable Foundation, NH Clean Tech Council, NH Tech Alliance, Normandeau Associates, Pete & Gerry's Organic Eggs, PixelMEDIA, Prime Buchholz, and ReVision Energy.
To register, visit unh.edu/social-innovation/svic.