14 honored for NH preservation efforts
Projects show 'how investment in our past can yield real benefits in the future'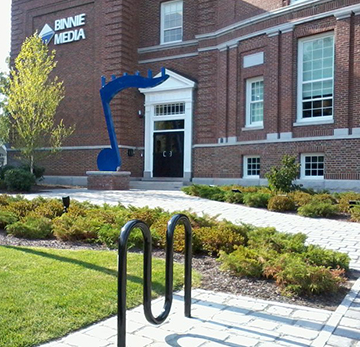 The NH Preservation Alliance on Tuesday recognized 14 projects across New Hampshire for their "impactful achievement in preservation."
The 26th annual awards honor individuals, organizations and corporations for projects in the categories of restoration, rehabilitation and stewardship.
"Awards this year showcased investments by developers that have transformed buildings and provided jump-starts to communities," said Kathy Bogle Shields, chair of the alliance's board of directors. "These projects show how investment in our past can yield real benefits in the future – with tourism, and rethinking landmark buildings as key to our economic growth."
Among the winners were: Gregory and Rita Cloutier, who restored two Main Street buildings in Lancaster whose new and proposed uses are helping to revitalize the downtown there; Gordon Bult, who acquired the Joseph T. Sleeper House, on the edge of the state office complex in Concord to prevent its demolition and returned it to the tax rolls and use by a family; and Binnie Media's rehabilitation and adaptive use of Walker School as a broadcast center, which has brought new tax revenue and 40 jobs to Concord and created a broadcast center for the state capital.
Other projects that were recognized were:
• Senior Living at Notre Dame LP/Affordable Housing, Education and Development (AHEAD) Inc. for the rehabilitation and adaptive use of Notre Dame High School/George E. Burgess School
• Town of Sugar Hill for the restoration of Sunnyside Cemetery fences
• Jean Goehlen for the rehabilitation and stewardship of the Franconia Iron Furnace
• U.S. Forest Service, White Mountain National Forest for the restoration of Fabyan Guard Station, Carroll
• Town of Campton for the rehabilitation of the Blair Covered Bridge
• New Hampshire Farm Museum for the stewardship of The Jones Farm, Milton
• Belmont Heritage Commission for the restoration and rehabilitation of the Belmont Village
• City of Manchester and the Manchester School District for the restoration of Hallsville School Clock and Tower
• Town of Amherst for the rehabilitation of Amherst Town Hall
• Town of Nelson for the revitalization of the Nelson Town Hall
• The Stabile Companies/Cotton Mill Square LLC for the rehabilitation and adaptive use of the North Cotton Storehouse, Nashua