$1.4 million in federal grants to aid coastal protection
Nature Conservancy, NHDES programs to address flood prevention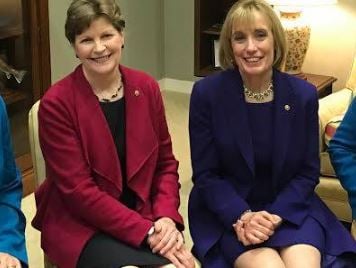 The NH Department of Environmental Services and The Nature Conservancy will be splitting nearly $1.4 million in federal funding aimed at protecting and strengthening coastal communities.
The Nature Conservancy will be receiving about $1 million to implement and monitor a range of nature-based infrastructure projects to protect New Hampshire and the region's coastal communities from flooding and to evaluate the effectiveness of the projects. NHDES will be getting $370,000 to remove two dams on the Bellamy River to allow fish to swim upstream to spawning habitats and restore 21 acres of floodplain wetlands.
The grants, announced by Democratic Sens. Jeanne Shaheen and Maggie Hassan, were awarded through the National Oceanic and Atmospheric Administration Coastal Resilience Grants Program.
Shaheen said the grants will help support weather and safety infrastructure "to help protect New Hampshire's Seacoast from the impacts of climate change."